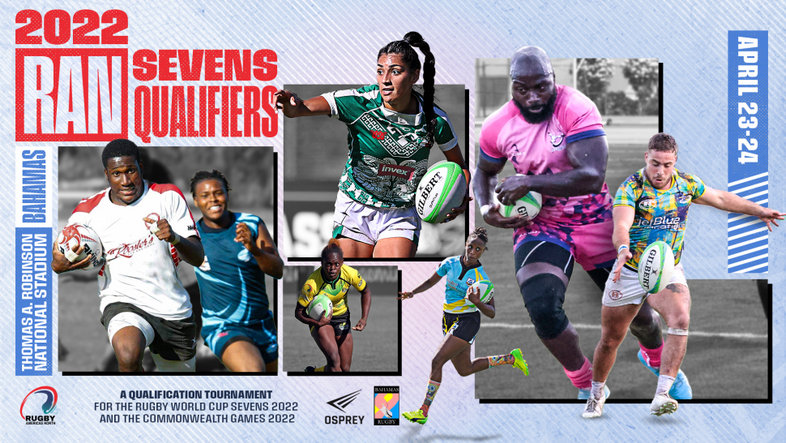 Today, Rugby Americas North announced that its 2022 RAN Sevens Qualifiers are set to take place at Thomas A. Robinson National Stadium in Nassau, Bahamas on April 23rd Ė 24th, 2022, hosted by the Bahamas Rugby Football Union.
Bermuda will have a Menís team compete in the Tournament.
The two-day event Ė which includes senior Menís and Womenís divisions Ė will serve as qualifiers for the Rugby World Cup Sevens 2022 in Cape Town, South Africa in September, along with The Commonwealth Games 2022 in Birmingham, England in July.
The top two Menís teams and one Womenís team from the event will book their ticket to the Rugby World Cup Sevens 2022, while the highest-placed Menís team eligible to participate in The Commonwealth Games 2022 will represent RAN, alongside Canada who have already pre-qualified for both men and women.
USA Menís and Womenís teams have already qualified for the Rugby World Cup Sevens in South Africa based on their finishing positions at the 2018 edition of the tournament in San Francisco, which means that RAN will be represented by three Menís teams and two Womenís teams in South Africa.
RAN has received interest from more than 20 national teams, including Canada Men and Women, across the two divisions. The final list of competing teams, pools and tournament structure will be announced closer to the event in April.
This will be the first international Sevens competition hosted by RAN since last yearís Fireminds RAN Sevens in Turks and Caicos, where Jamaica lifted the trophy as champions with a 21-7 win over Mexico in the finals.
Earlier this year, RAN announced that its RAN Super Sevens tournament Ė which was to be played in Mexico City February 12-13 with both senior and age-grade divisions Ė had to be postponed due to the ongoing COVID-19 global pandemic.
Built in 1981 and recently renovated in 2018, the Thomas A. Robinson National Stadium is The Bahamasí largest in the country, with a capacity of up to 23,000. Located on the island of New Providence near the countryís capital of Nassau, it regularly hosts the NCAA Division I College Football bowl game Ė The Bahamas Bowl Ė and local and regional track and field championships.
Nassau is a familiar location for some athletes throughout the region, having played host to the Youth Commonwealth Games in 2018.