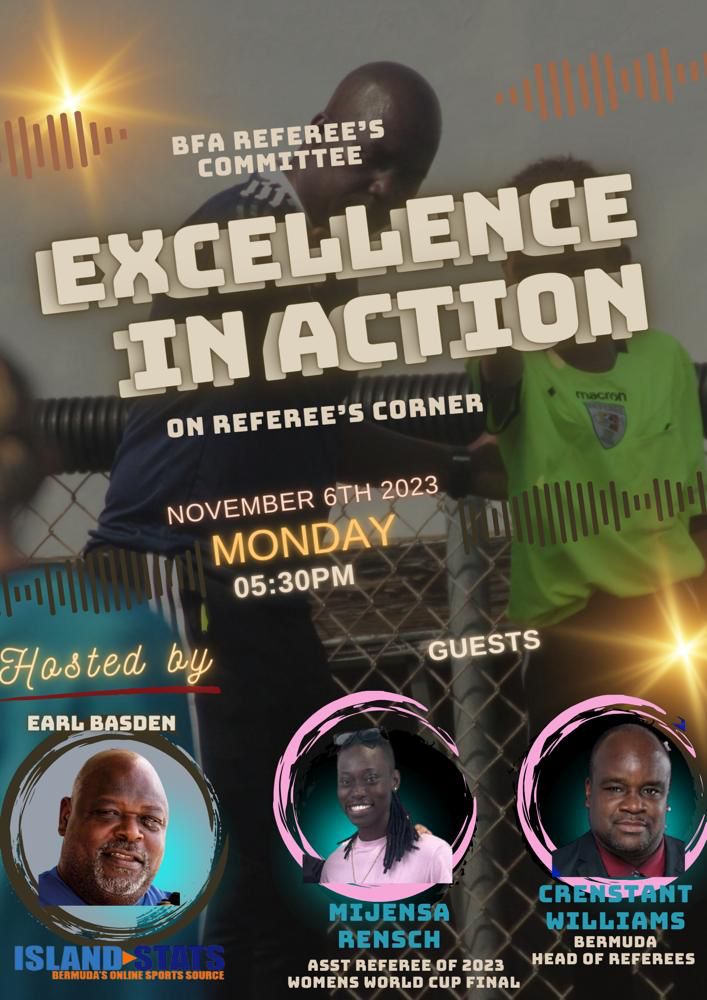 www.islandstats.com and the Bermuda Football Association continue to join forces this season in a bid to encourage more Referees to join the ranks.
This segment of Excellence in Action live on Referees Corner will feature FIFA & CONCACAF Official Mijensa Rensch.
In August 2022, Rensch made her debut at the Under 20 Women's World Cup during the Costa Rica-Honduras match, as the first (female) Surinamese football referee at a World Cup ever. In the end, she was also selected here as assistant referee for the final match, which was played between Spain and Colombia.