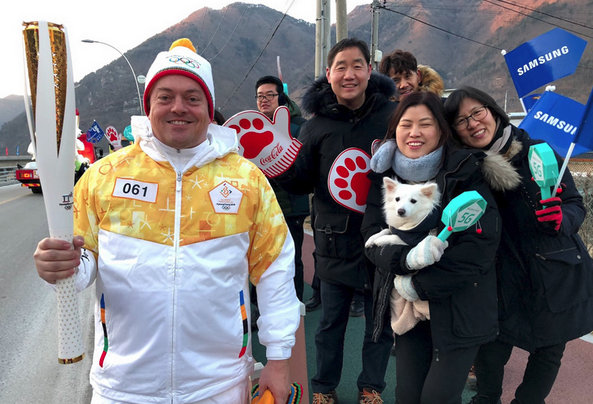 Olympians Questioning Singleton's Motive
IslandStats.com
www.islandstats.com is learning that recently the World Olympians Association (WOA) hosted a Forum (WOF) in Istanbul.
Many Bermuda Olympians were not even informed of a forum, let alone how they were represented.
Over 100 countries were represented at the third World Olympians Forum whose aim was to spread best practices, hear from world experts and workshop how Olympians can more effectively spread the values of the Olympic Movement, the benefits of sport and physical activity and give back to their communities.
The concern that Bermuda Olympians have is that it would appear that the self-proclaimed President Patrick Singleton is keeping them in the dark.
Through www.islandstats.com, Bermuda Olympians have learned that they have missed opportunities such as Applying to become WOA Development Officer, Americas; Free online workshops to build your skills and get sponsorship; Apply for fully funded masters degree in Sport Ethics and Integrity just to name a few.
The aim of the World Olympians Forum was to inspire and upskill Olympians and National Olympians Association representatives. The delegates heard from world experts including IOC Medical Commission member Professor Yannis Pitsiladis who spoke about the Global Alliance for the Promotion of Physical Activity and why the Global Alliance was so badly needed.
Topics ranging from leveraging your Olympian image and developing Olympian leaders to creating a social business and fostering philanthropy for a better world were presented by the World Academy of Sport, the Yunus Sports Hub, the King Baudouin Foundation, Skillsbuild, Egoli founder Caroline Rowland and Dr Noemi Zaharia OLY.
An IOC Athletes Commission panel led by Chair Emma Terho OLY and moderated by IOC Athletes' Department Director Kaveh Mehrabi OLY discussed the many IOC Athlete365 programmes and opportunities that can benefit Olympians and exchanged ideas on how National Olympians Associations and National Olympic Committee Athletes' Commissions can work closely together to spread the values of the Olympic Movement and run programmes in their communities.
Bermuda Olympians are demanding answers to weather the President is representing them, or is it for self-gain?