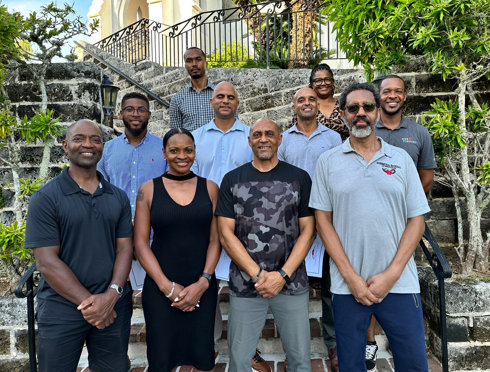 The Bermuda Boxing Commission is pleased to announce under the direction Steven Weisfeld Judge's Instructor from the Association of Boxing Commissions that the following persons successfully completed and passed the Judges course that was held in June.
They are;
Anthony Mouchette
Zenji Ingham
Nelson Bascome
Trey Simons
Monique Heyliger
Shaun Richards
Charles Ndiaye
Dirk Evelyn
The Bermuda Boxing Commission further added that they are in the final stages with the ABC in finalizing additional certification programs for Judges, Referee's and Inspectors as a number of persons were unavailable. The BBC will be sending Executive Member Nolette Webb to the annual ABC conference in July where she will be meeting with President Mike Mazzulli to finalize Bermuda's membership.
Weisfeld, of the A.B.C. commented that the passing grades were very high and that he was very impressed with our professional approach and the way we execute of our duties and looks forward in developing a great relationship with Bermuda's Boxing Commission.
Acting Commissioner Gladwin "Roots" Philips and Anthony Mouchette are to be commended in successfully preparing everyone for this important certification.