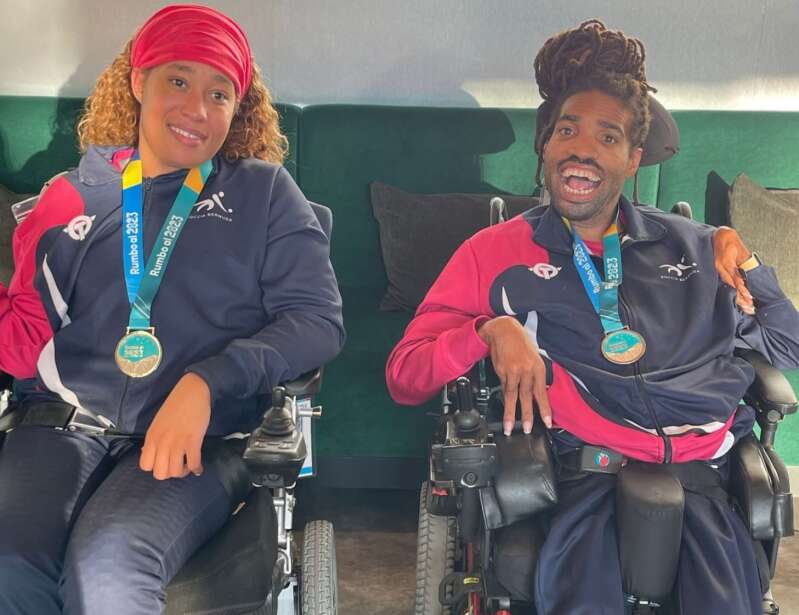 Bermuda Boccia pair Omar Hayward and Yushae DeSilva-Andrade began competing at the Para Pan American Games in Chile.
Hayward was first on the court competing in the BC1 Individual Male Division Pool A, he would take on German Calderon from Chile, Hayward would come away with a 7 – 2 victory.
Hayward would then take on Jose Pagua from Venezuela in his second BC1 Individual Male Division Pool A match-up, Hayward would once again be victorious this time 5 – 3.
DeSilva-Andrade would then take to the court in the BC1 Individual Female Division Pool A, she was up against Ailen Flores from Argentina, DeSilva-Andrade came away with a 4 – 2 victory.