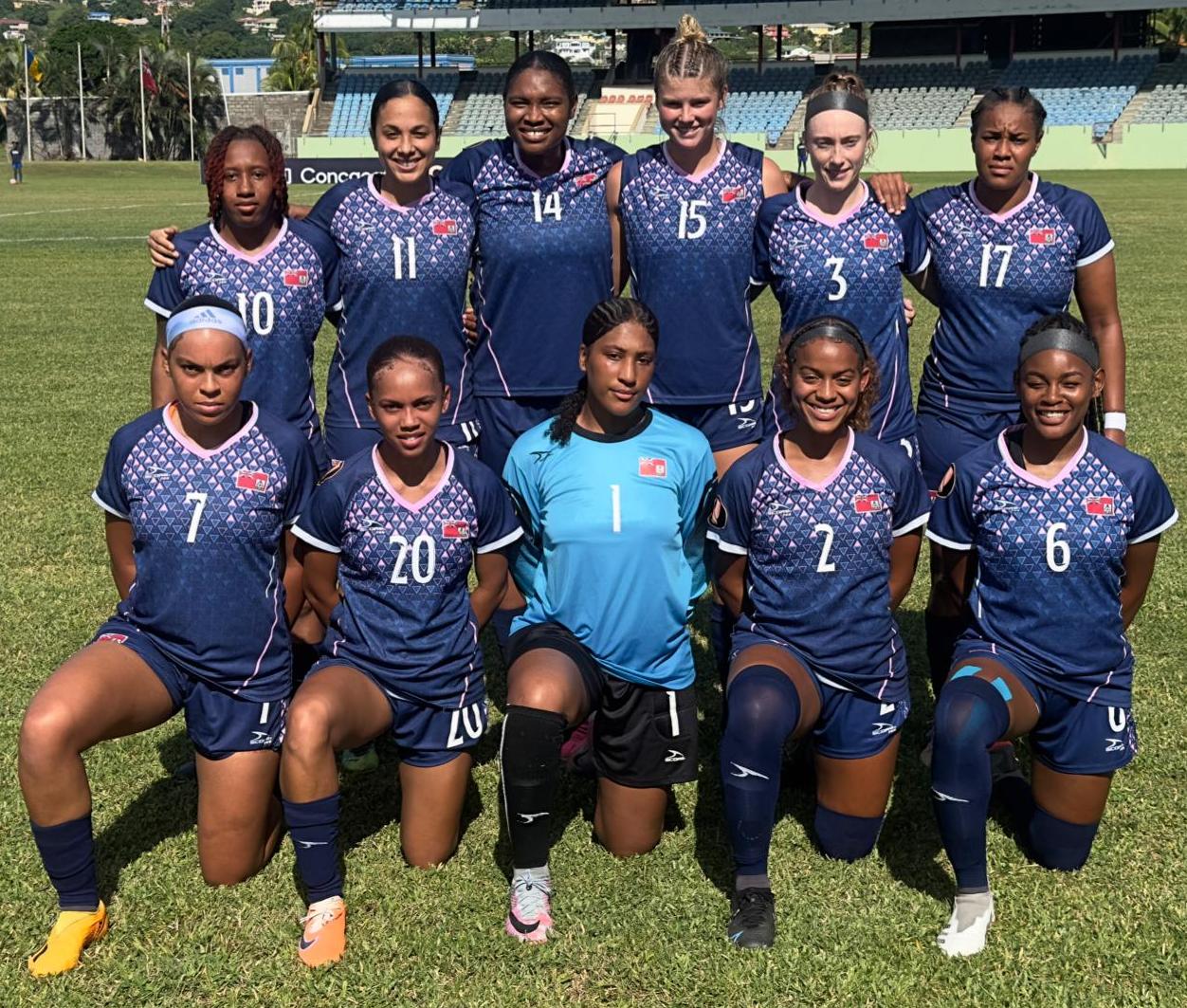 Saint Vincent and the Grenadines 0 Bermuda 4
The Bermuda Women's National team took to the Arnos Vale Sporting Complex to face off against Saint Vincent and the Grenadines.
At the conclusion of the match, Bermuda sits atop Group C with two victories to start its campaign. The Dominican Republic picked up its first victory, but Barbados maintains second place in the group on goal differential, while Saint Vincent and the Grenadines will use the break to reassess and return stronger during the October international fixtures.
Bermuda Starting Line-Up:
- Zakhari Turner, Koa Goodchild, Taznae Fubler, Victoria Davis, Danni Watson (Sierra Fisher 46th), Eva Frazzoni, Khyla Brangman, Jya Ratteray Smith (Jazae Smith 79th), Symira Lowe Darrell (Trinae Edwards 46th), Aaliyah Nolan (Kshaela Burch 70th), Ashley Tutas (Akeyla Furbert 63rd)-
Substitutes
- Dominique Brown, Samara Darrell, Jahde Simmons, Che-Chulae Dowling, Jahni Simmons -
Saint Vincent and the Grenadines Starting Line-Up:
- Altica Benn, Ashante Browne (Jenicia Jackson 80th), Melanie Stowe (Shanyay Peters 80th), Rae Dawn Nanton (Kyante Warren 90th), Samayaa Connell, Kristiane Wyllie (Aaliyah Anderson 62nd), Asha Richards, Dionte Delpeche, Asanteni Charles, Raenicia Cuffy (Arriel Delpleche 62nd), Areka Hooper -
Substitutions
- Marsha Marshall, Tishana James, Roxanne Hannaway, Ettrisha Jeffrey, Denella Creese, Kizzy-Ann Providence,
The home side generated a good chance to take the lead early in the 11th minute when a corner kick provided a menacing opportunity, but Dionte Delpeche could not connect with Asha Richards.
Jya Ratteray Smith gave Bermuda the lead in the 14th minute after connecting off a long pass into the box from Khyla Brangman.
Smith doubled the lead in the 39th minute after Symira Lowe Darrell won a contested ball in midfield to provide the assist.
Eva Frazzoni added a third goal in the 78th minute after connecting with a pass down the right flank from Trinae Edwards.
Khyla Brangman extended the lead to four in the 86th minute from the penalty spot. Frazzoni was taken down in the previous play.