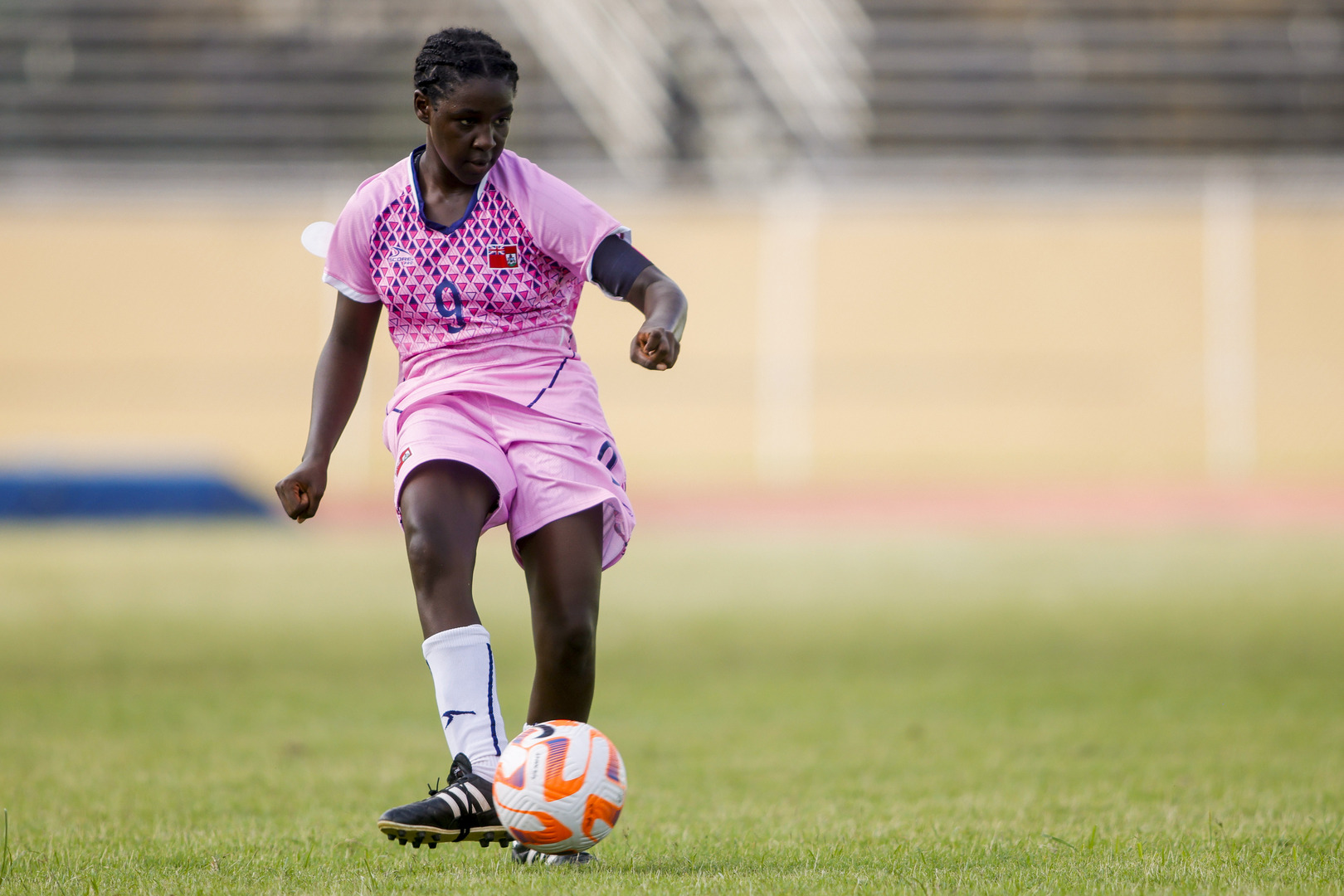 Bermuda defeated Dominica in their 2023 CONCACAF Women's Under-17 opener.
Bermuda Starting Line-Up:
Alessandra Hughes, Camryn Lines, Keyandae Lightbourne, Christia Lugo Elibox, Jayla Peets-Butterfield, Robin-Valana Pearman, Breanna De Silva Medeiros, Eva Tuzo, Ja'Shay Trott, Zalaye Showers, Amiya James -
Substitutes:
- Aaliyah Haffer, Taya Rodrigues, Ayshalay Simons, Janiya Sealey, R-Zaneé Evans-Wadron, Evans Welch, Karis Brooks-Smith, Ziae Castle, Avanni Patton, Ja'Shay Trott
Bermuda picked up their first win of the tournament in a 4-1 final over Dominica in Group F play at the Estadio Olimpico Felix Sanchez in Santo Domingo, Dominican Republic.
Le-Myah Forde gave Dominica a 1 - 0 lead in the 12th minute, but after that it was all Bermuda, beginning with Camryn Lines equalizing 1 - 1 in the 14th minute. Keyandae Lightbourne made it 2 - 1 in the 35th minute before scoring her second of the day in first half stoppage time. Avani Patton would round out the 4 - 1 scoreline with a goal in the 90th minute.
Click Here to see the
Highlights of Bermuda vs Dominica