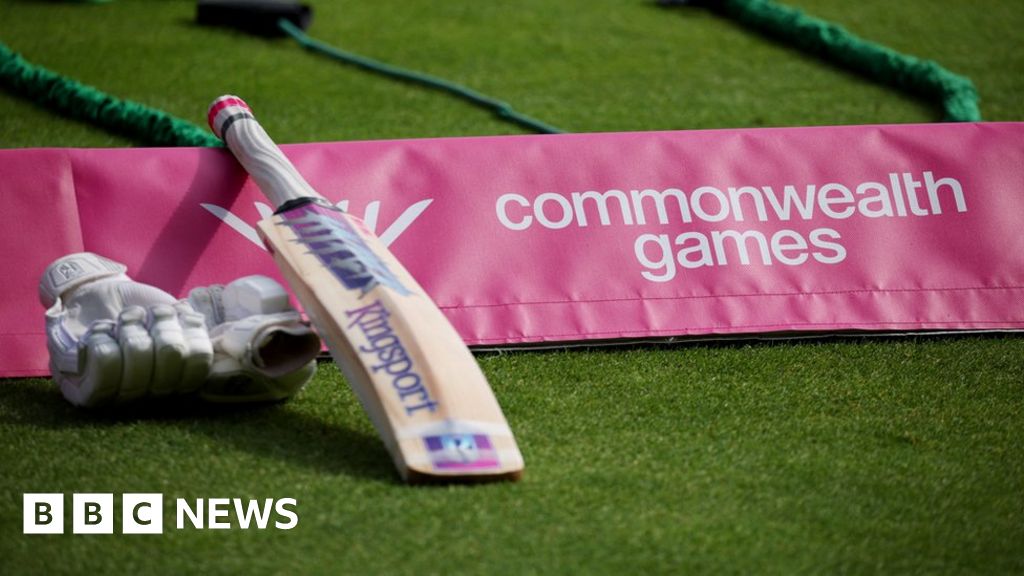 The Mayor of London would support a bid for the capital to host the 2026 Commonwealth Games after the Australian state of Victoria pulled out.
Daniel Andrews, Victoria's premier, announced the state had canceled plans to host the Games as costs tripled, raising doubts about its future.
Sadiq Khan's spokesperson said: "London as a sporting capital stands ready to support if required."
A final decision on any bid to host the Games would be taken by the government.
The 12-day event is expected to cost the host £3.5bn.
The Commonwealth Games Federation (CGF) had been struggling to find a host before Victoria volunteered in April 2022.
The London mayor's spokesperson added a decision to make a bid "would need to be taken by the government".
"However, London is the sporting capital of the world, with a wealth of experience in hosting major sporting events.
"The mayor stands ready to support a submission for 2026 and future global events."
The Department for Culture, Media and Sport was approached for comment.
Prime Minister Rishi Sunak's spokesman previously said the UK government hoped "a viable solution" could be found by the Australian authorities and the CGF.
He rejected a claim the move was a sign of the decline of the Commonwealth as a whole.
Since hosting the 2012 Olympic and Paralympic Games, London has hosted other major sporting events including the Uefa Women's Euro 2022.
Every year it hosts the NFL International Series, Wimbledon and the FA Cup Final.
There have also been calls from the Conservative group on Birmingham City Council to base the Commonwealth Games in Birmingham permanently after it hosted the Games in 2022.
It said it already had the infrastructure in place and basing the event there permanently "would ensure the continuation of the Games".
And on Tuesday, First Minister Humza Yousaf said he was willing to consider proposals for Scotland to host at least part of the 2026 Games.
The Commonwealth Games are a multi-sport tournament that take place every four years. They have only ever been cancelled during World War Two.
To be eligible to participate, competitors must be from one of the Commonwealth's 56 member states.
Most of the countries in the Commonwealth were once part of the British Empire.