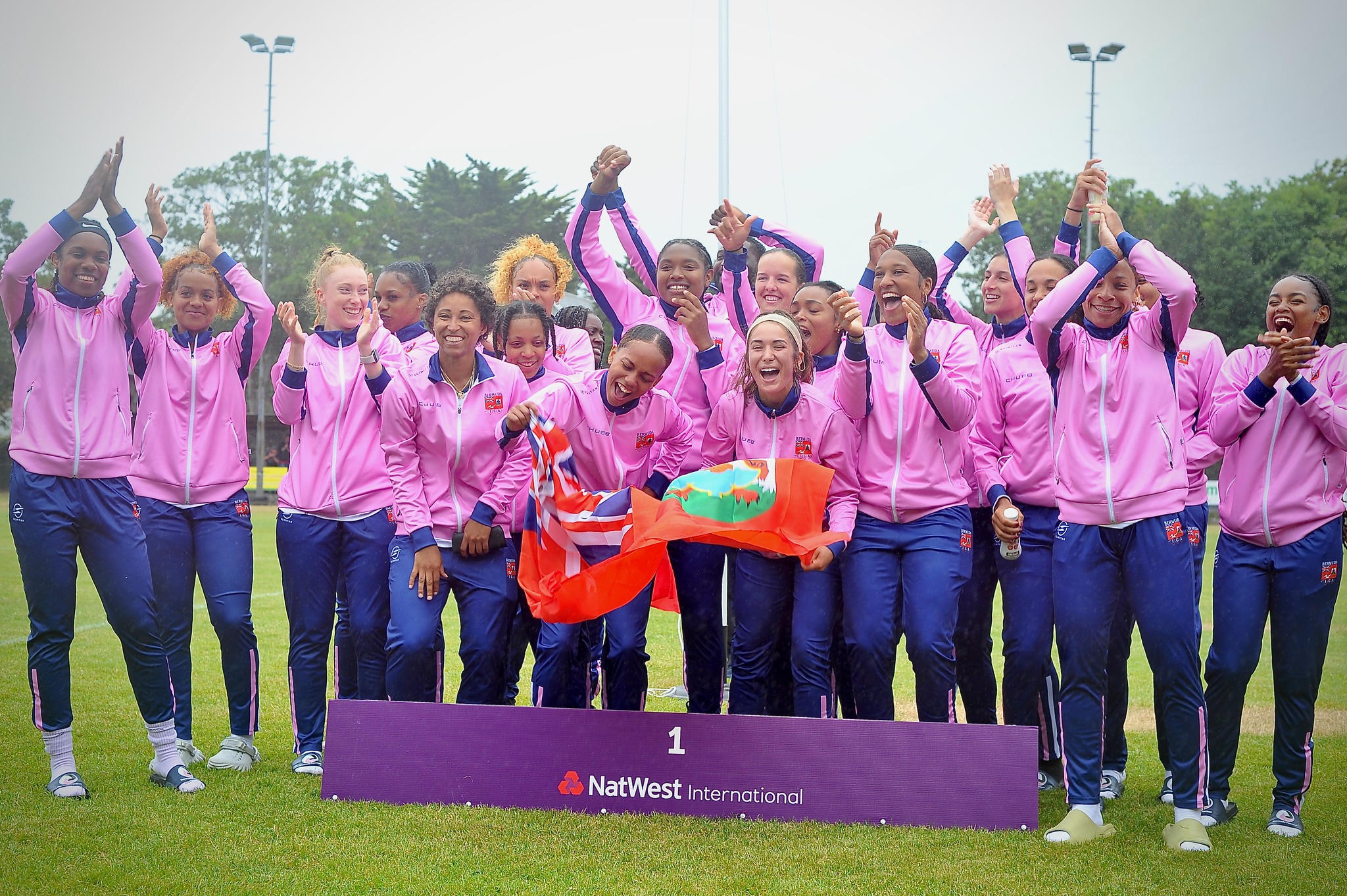 Bermuda won 2 Gold Medals, a Silver Medal, and a Bronze Medal on Day 6 of the Guernsey 2023 NatWest International Island Games.
Ladies
Ebonie Cox won the Ladies Individual Tournament Gold Medal with a four round combined score of 314, Kimberley Botelho finished T6th with a score of 322, with a score of 335 Tracy Burgess finished T17th, and Ann Symonds finished 37th with a score of 390.
The four Bermuda female golfers won the Silver Medal with a combined score of 971.
Men
Oliver Betschart, and Jarryd Dillas finished T16 after four rounds with a score of 310, Adam Perry finished 23rd two strokes back, and Jevon Roberts finished 30th with a score of 318.
Combined the Menís team finished 5th with a score of 920.
font size=2>Football

Women
The Bermuda Womenís National team defeated the Western Isles 4 Ė 0 to win the Gold Medal.
Danni Watson gave Bermuda the lead in the 25th minute, Leilanni Nesbeth doubled the lead in the 48th minute. Akeyla Furbert made it 3 Ė 0 with a goal in the 60th minute, and then Jya Ratteray-Smith scored in the 85th minute to earn them the Gold Medal.
Under 23 Menís Team
The Bermuda Under 23 Menís team went down 2 Ė 1 to the Isle of Wight in the Bronze Medal match.
After a scoreless first half Joseph Craig gave Isle of Wight the lead in the 53rd minute, Craig would double the lead two minutes later, but Enrique Russell would pull a goal back, but Bermuda could not find the equalizer.
Indoor Bowls
David Leach would pick up the Bronze Medal in the open Singles Division. Leach would finish with a record of 5 wins and 1 defeat for his 10 points.
Half Marathon
Sean Trott would cross the line in a time of 1:12:40 finishing 12th, while Sammy DeGraff clocked 1:14:23 finishing 16th.