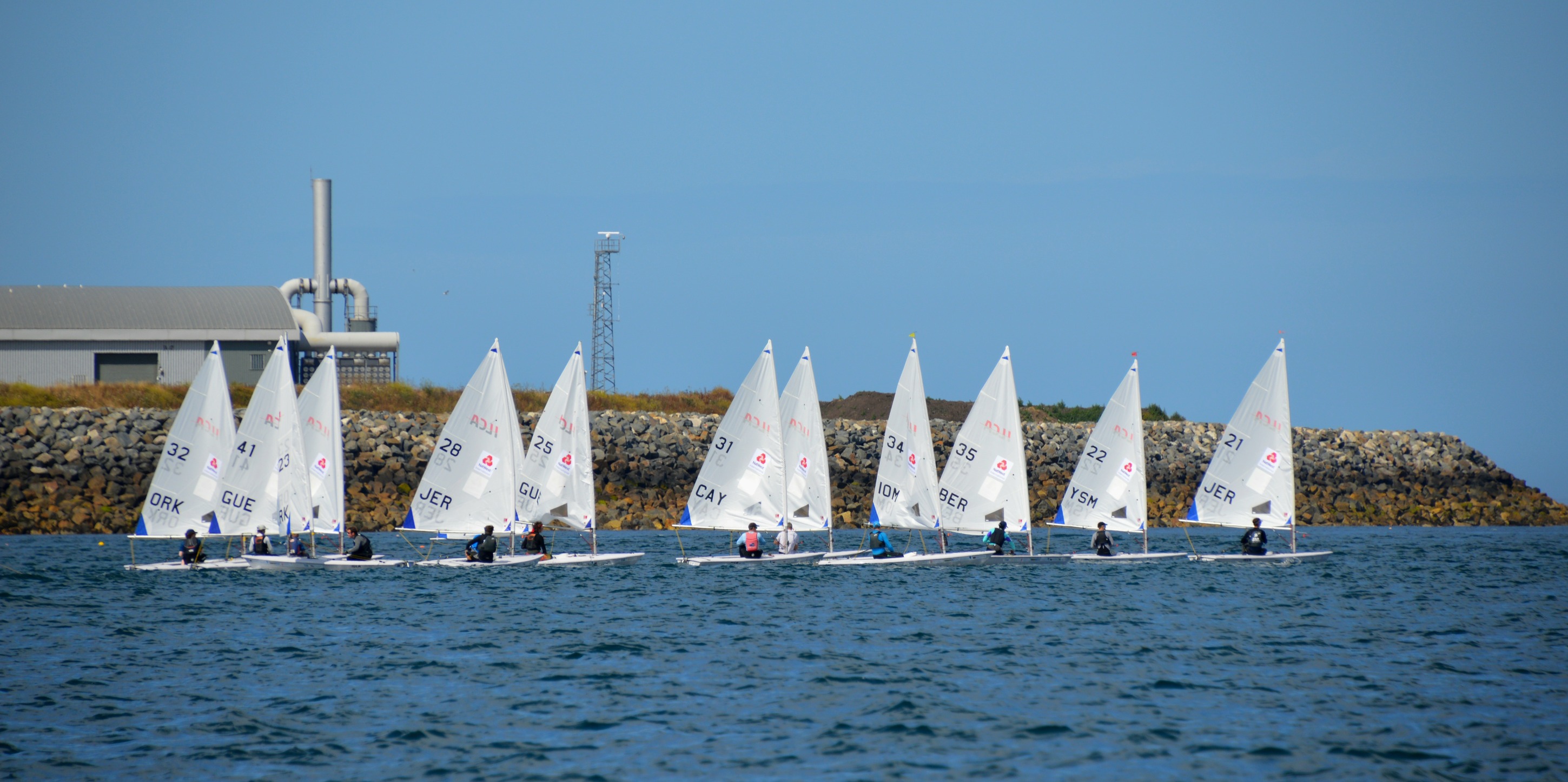 The Guernsey 2023 NatWest International Island Games competitions got underway with Bermuda earning a Bronze Medal on Day One which came in Men's Tennis.
Football

Bermuda Under 23 Men 7 Froya 0
Jai Bean scored a hat-trick as Bermuda's Under 23 Men's team won big on the opening day of competition at the 2023 Island Games in Guernsey as they defeated Froya 7 – 0.
Bean scored twice in the first half as did Blaiz and Kashe Hall, as Bermuda led 4 – 0 at the break, Bean completed his hat-trick in the second half with both Enrique Russell and Razhir Smith-Jones also finding the back of the net.
Bermuda Women's National Team 4 Jersey 0
The Bermuda Women's National Team would begin with a 4 – 0 win over Jersey.
Eva Frazzoni gave Bermuda the lead in the 2nd minute, Jya Ratteray-Smith doubled the lead in the 34th minute as they took the 2 – 0 lead to the break.
Ratteray-Smith scored her second goal of the game in the 49th minute to make it 3 – 0, and then Leilanni Nesbeth made it 4 – 0 in the 55th minute.
Badminton
Bermuda took on Isle of Man in their opener falling 5 – 0, losing all five matches 2 – 0.
Bermuda would then defeat Froya 5 – 0, in the Men's Singles Simmons defeated Lars Larsen 21 - 15, 21 – 5, in the Ladies' Singles Emma Moran-Lee defeated Chelseah Tulio 21 - 6, 21 – 6, the Men's Doubles of Simmons, and Gadiwale defeated Mats-Einar Rotnes, and Frode Larsen 21 - 6, 21 – 10, while in Ladies' Doubles Stevenson, and Darrell defeated Anne-Britt Sandvik and Liv Hammer 21 - 13, 21 – 11. The Bermuda Mixed Doubles team of Danial Hughes and Jin Sun defeated Lars Larsen, and Chelseah Tulio 21 - 19, 21 – 8.
Bermuda would then fall 5 – 0 to the Isle of Wight.
Shooting
In the Olympic Skeet Men's Team event the Bermuda team of James Davis, and J. Andrew Pereira finished 7th with a score of 78.
Triathlon
William Green would finish 16th competing in the Men's Individual Event, Green would clock a time of 2:18:06, Green clocked 24:26 during the Swim, 1:13:49 on the Bike Course, and 38:29 on the Run Course. Christopher Hands-Jackson Did Not Start.
During the Women's Individual event, Elizabeth Brown finished 9th clocking a time of 2:30:34, Brewin would clock 24:44 during the Swim, 1:19:11 on the Bike Course, and 45:22 on the Run Course, meanwhile Meghan Diel clocked a time of 2:34:21 finishing 12th. Diel clocked a time of 28:13 during the Swim, 1:18:06 on the Bike Course, and 46:19 on the Run Course.
Tennis

Ladies
Bermuda took on Gotland and went down 2 – 0, in the Ladies Singles 1 match Shelby Madeiros went down in straight sets to Tzvetelina Havrén 6-2, 6-1, and then in the Ladies Second match Victoria Stephens went down 6-0, 6-1 to Melliz Petkova-Mustafa.
Men's
After receiving a First Round Bye, Bermuda edged the Isle of Man 2 – 1, James Finnigan came from a set down to defeat Sean Drewry 1 - 6, 6 - 3, 10-6, Christopher Weeks then went down 6-0, 7-5 to Orry Farnworth. In the Men's Doubles James Finnigan, and Gavin Manders defeated Sean Drewry, and Orry Farnworth 3 - 6, 6 - 3, 6 – 3.
Bermuda in the Semi-Final would fall to Jersey 2 – 0, the result saw them claim the Bronze Medal. In the opening match, Stuart Parker defeated David Thomas in straight sets 6 - 3, 6 – 0, and then Scott Weaver defeated Scott Redmond 5 - 7, 6 - 4, 6 – 3.
Sailing
Nicole Stovell, and Ahzai Smith began competing in the ILCA 6 Fleet, two races were held on Day One.
Stovell came off the water in 4th place with 10 points, this after finishes of 3rd and 7th, while Smith is in 8th with 16 points, after finishes of 7th, and 9th.