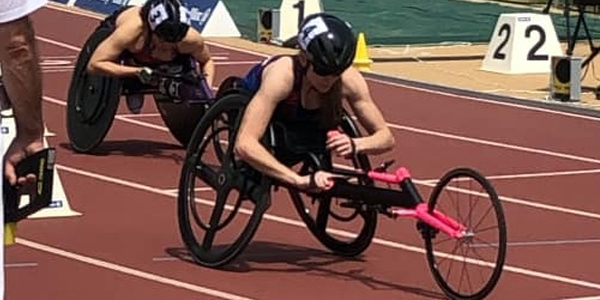 The World's Elite Wheelchair Athletes including Bermuda's Jessica Lewis will take to the starting line in Arbon, on May 18th, 20th, and 21st 2023. The fast track promises record times for the integrated Swiss Championships and Daniela Jutzeler Memorial.
Lewis took to the Track for the Daniela Jutzeler Memorial T53 Women's 400m, and the T53 Women's 100m.
Lewis in Heat 3 of the T53 Women's 400m finished 5th clocking a time of 1:00.14.
Catherine Debrunner clocked a World record time of 50:45 winning the heat, with Samantha Kinghorn second in 52:66, and Angela Ballard finished third clocking a time of 56:64.
Lewis would then finish 2nd in the T53 Women's 100m clocking a time of 17:40, Kinghorn clocked a winning time of 16:25, with Anita Scherrer finishing third clocking 18:74.