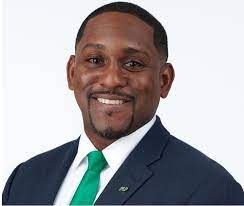 Minister of Sport, Senator Owen K Darrell, delivered the following in the Senate today.
Madam President, the Department of Youth, Sport & Recreation is committed to enhancing sport and recreation at all levels and recognizes that sports associations must be supported to ensure their growth and development. A key focus is to assist our National Sport Governing Bodies (NSGBs) in developing sustainable and effective pathway structures to facilitate an increased number of participants and improve performance.
In this regard, the Department commits to funding NSGBs through the Sports Investment Program (SIP). The SIP provides funding to National Sports Governing Bodies to support and assist with developing athletes, coaches, and sporting programs.
There are principles guiding our investment decisions, Madam President, and they inform planning and decision-making, impact how we operate and communicate, and set the context for improvement.
To this end, Madam President, The Department has invested in the following categories for the 23/24 budget cycle:
1. High Performance,
2. Junior Development/Programming, and
3. Coach Development
Madam President, the increasing number of recognized NSGBs bodes well for sports in Bermuda as organizations continue to show good governance and development. The Department of Youth, Sport, and Recreation will continue to provide a transparent process for NSGBs to access funding based on the principles of accountability, equity, and outcomes. Accordingly, the Government's deep commitment to sports will continue with this programme and others to show that Sport Matters.
Thank you, Madam President.
Click Here to see the
Full Outline Sports Investment Programme Allocations for the 2023/24 Budget Cycle