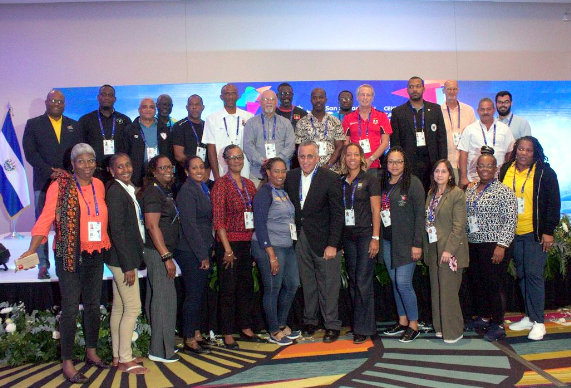 Chefs de Mission from 41 countries including Bermuda came together in El Salvador to hear an update on preparations for this year's CAC Games.
Jon Beard and other officials attended a Chefs de Mission seminar where they learned about progress, infrastructure, and venues for the Games and got the opportunity to resolve their questions.
A venue tour was also organized as the Chef-de-Mission visited the National Stadium and CAC Games Village as well as Peñalolen Bicentennial Park, Chimkowe Gym, and the Olympic Training Center.
CAC Games 2023 organizers described the visit as "one of the most important milestones" in preparation for the Games which are due to open in fewer than six months' time.
"We are very happy," said Panam Sports President Neven Ilic.
"The Games are getting closer and this exchange of knowledge and information for the Chef-de-Mission is essential.
"This is everyone's job.
"The Chefs de Mission are very important to collaborate in all the details and difficulties that are going to arise.
"Being able to have the first instance of face-to-face communication and show the infrastructure progress was our objective."