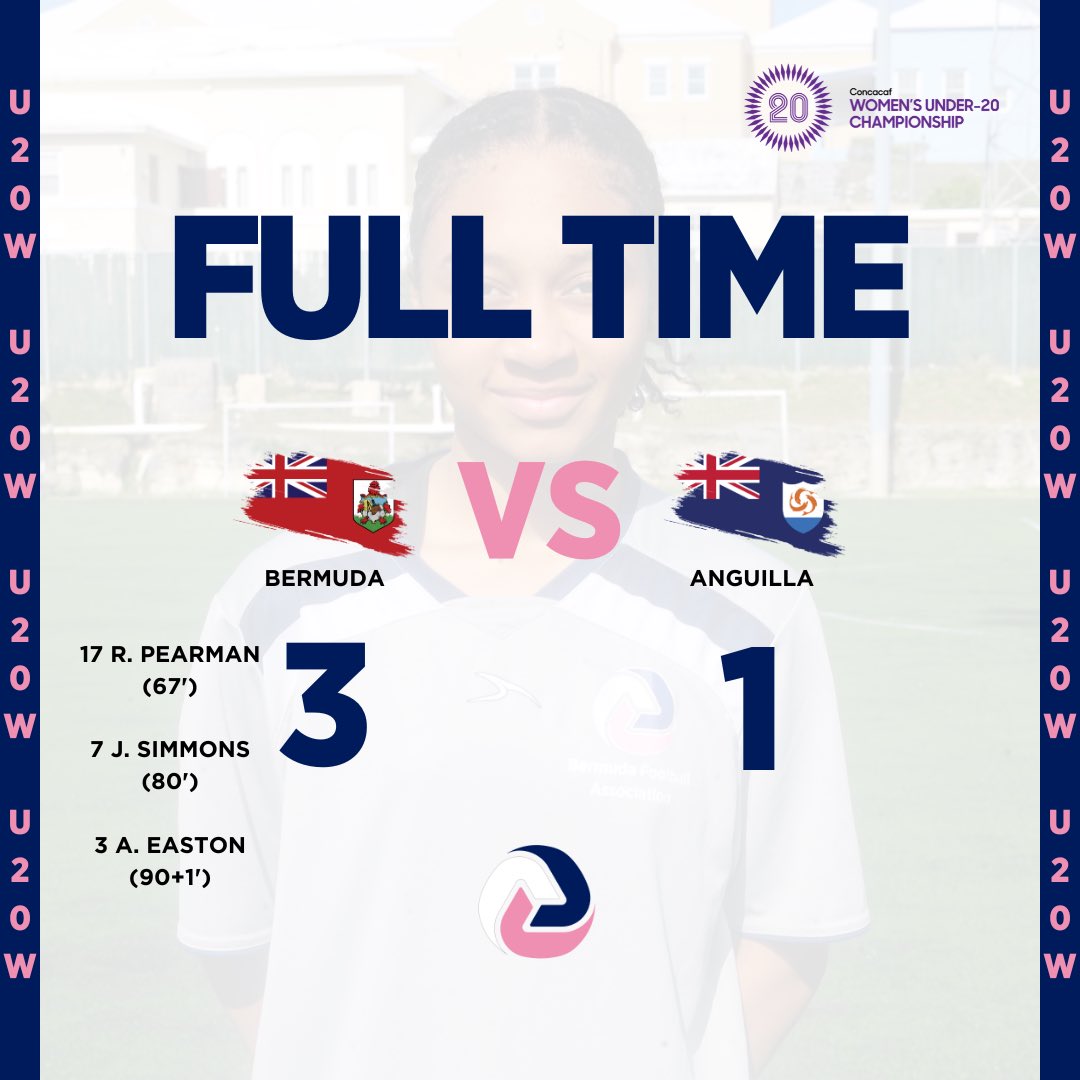 Bermuda 3 Anguilla 1
Bermuda's Under 20 Women's National Team took to the Estadio Nacional Stadium in Managua, Nicaragua to face Anguilla in their third CONCACAF Women's Under-20 Championship Qualifying match.
Bermuda's Starting Line-Up
- Samantha Davies, Jayla Peets-Butterfield, Samara Darrell, Marli Butterfield, Kenyandae Lightbourne, Camryn Lines, Jahde Simmons, Zemira Webb, Robin-Valana Pearman, Sanaa Simmons, Breanna De Silva Mederios -
Substitutes:
- Taya Rodrigues, Azari Easton, Jahni Simmons, Ashley DaSilva, Che-Chulae Dowling, Christia Lugo Elibox, Keidel Astwood
Bermuda would find themselves down 1 – 0 after 17 minutes when Cycoiah Wattley out ran the Bermuda defense to score.
Robin-Valana Pearman equalized for Bermuda in the 66th minute, Pearman controlled the ball just inside the box and scored with a right footed shot.
In the 79th minute Bermuda went ahead 2 – 1, Jahni Simmons hit a left footed shot from a distance that flew into the back of the net.
On the stroke of full time, Azari Easton would make it 3 – 1 when her right footed shot from the edge of the box beat the Anguilla goalkeeper.