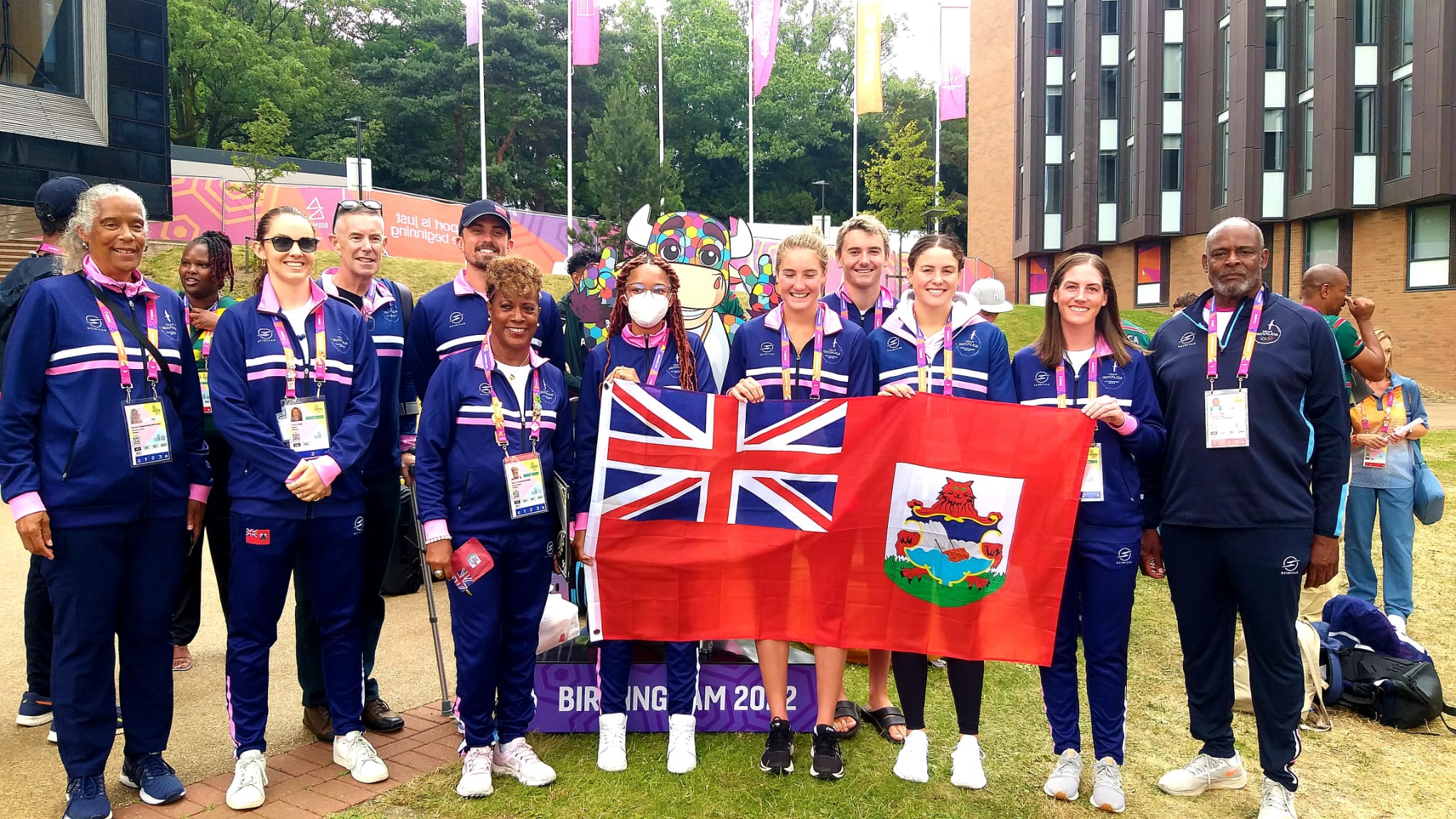 Chef de Mission, Donna Raynor announced to Team Bermuda who the Flag Bearers for the Opening Ceremony for the Commonwealth Games will be Emma Keane, Bermuda's first female squash player, and Dage Minors.
Raynor said, "We considered a few things, Keane is our first ever female squash player to represent Bermuda for the Commonwealth Games. We have all been watching and seeing Minors compete in various races and has broken Bermuda's 1500m record. I thought these two were the best choice to be Flag Bearers for Bermuda."
Raynor and the rest of Team Bermuda are excited for the Opening Ceremony and for the start of the competition. The first set of events for Bermuda begins on Friday, July 29th, with Swimming, Triathlon, and Squash starting Bermuda off.