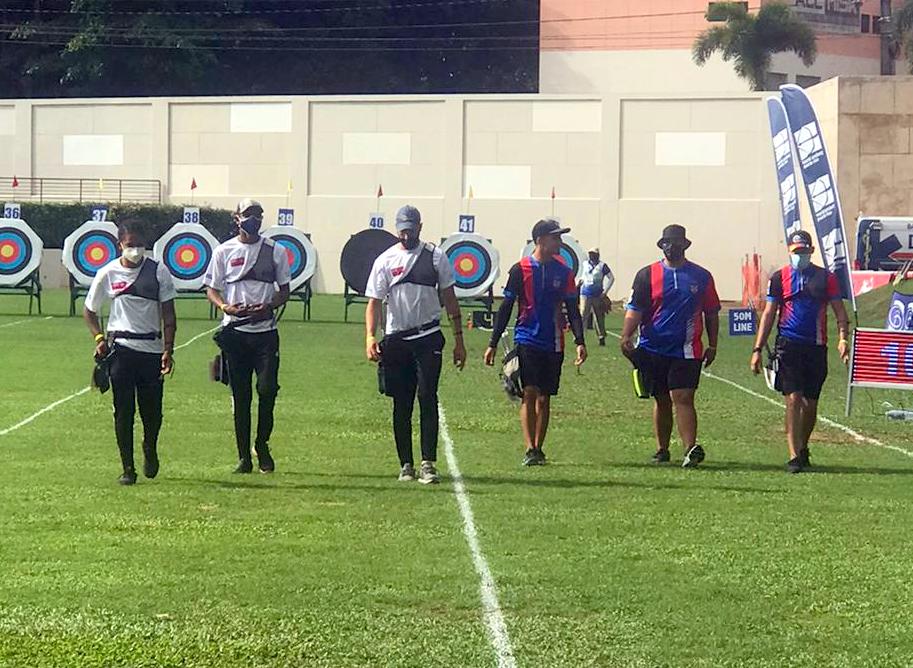 On Day Two of the World Archery World Ranking Puerto Rico Archery Cup / CAC Qualifier in Puerto Rico, Bermuda secured a Recurve Men's position to compete in the 2023 Central American and Caribbean Games.
Bermuda's trio of Camerin Pickering, Bernard Wade II, and Jaydon Roberts took on the host country Puerto Rico.
The game would come down to one arrow shoot and both Bermuda and Puerto Rico shot the same score of 28. Puerto Rico's arrow was closer to the 10 and they advanced.
The match started 2 - 0 Puerto Rico, but Bermuda would make it 2 – 2, Bermuda would then take a 4 – 2 lead, however, Puerto Rico pulled even, the tie needed to be broken as both teams shot the exact same score but the difference was that Puerto Rico's 10 was closer to the X than Bermuda's.
Despite the result, Bermuda advanced to the CAC Games, and they have been recognized as a contender to watch out for.