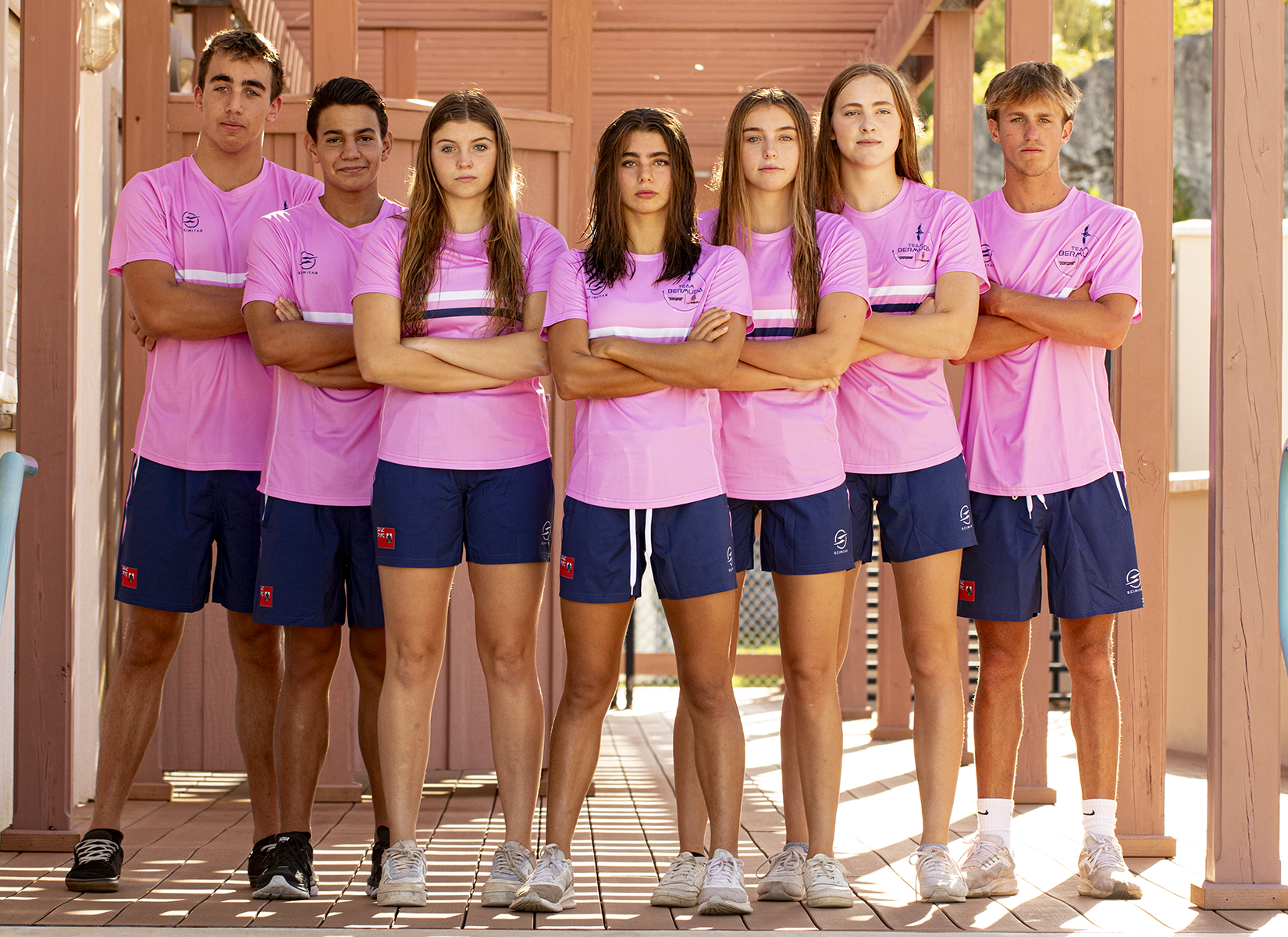 Bermuda Swimmers concluded competing in the Commonwealth Youth Games, in Trinidad and Tobago.
In the Womenís 50 m Freestyle, Isabella Howes finished 14th overall clocking 27.48, while Marleigh Howes was 25th overall with a time of 28.17.
Flynn Watson-Brown finished 21st overall clocking 24.49 during the Menís 50 m Freestyle, while Thomas Cechini finished 32nd overall clocking 25.45.
In the Mixed 4x100M Medley Relay Brandon Adkins, Cechini, Isabella & Marleigh Howes finished 14th overall with a time of 4:27.35.