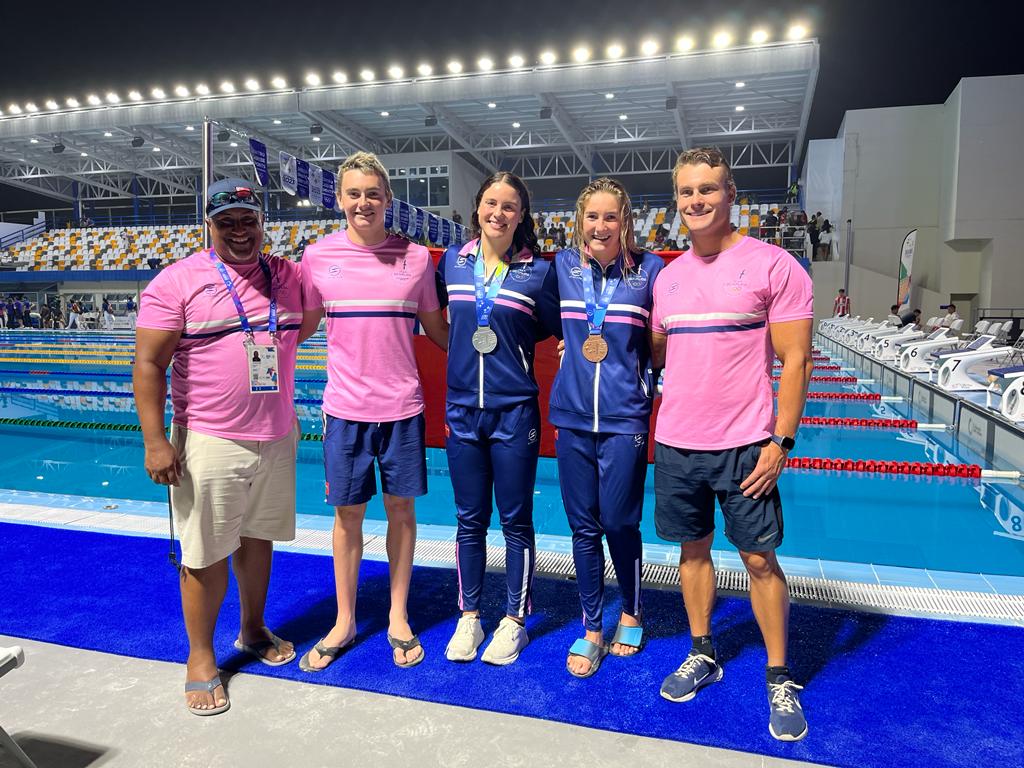 Bermuda swimmers were back in the pool as the Swimming portion of the XXIV Central American and Caribbean Games, came to an end.
Bermuda would pick up two Medals on the final night in the pool.
Emma Harvey picked up her second Medal at the Games, she would win the Bronze Medal in the Women's 50m Butterfly A final touching the wall in a time of 27.11, Madelyn Moore finished 7th clocking 27.44.
Benedict Parfitt clocked a time of 23.49 on his way to finishing 5th competing in the Men's 50m Freestyle B Final.
To finish the night off Madelyn Moore claimed the Silver Medal competing in the Women's 50m Freestyle A Final touching the wall in a time of 25.79, Emma Harvey finished 5th clocking 26.04.