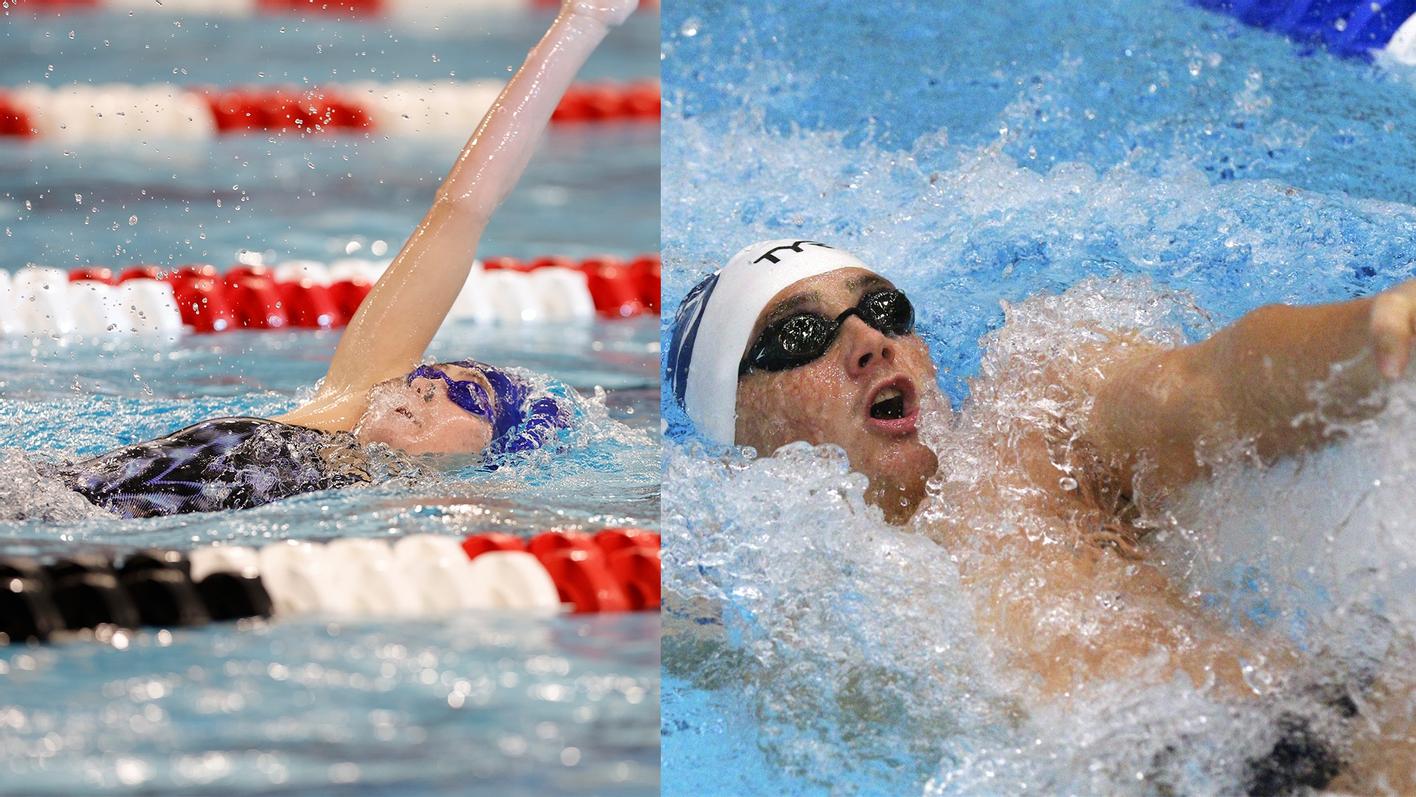 Penn State celebrated swimmers Emma (five first-place finishes) and Jack Harvey (four) who won a combined nine events in the 2023 Bermuda National Championships at the National Sports Center recently.
Emma Harvey set three National Records in the Long-Course meet 27.09 in the 50m Butterfly, 28.91 in the 50m Backstroke and 1:00.70 in the 100m Butterfly. She set another Personal Best in the 100m Freestyle (56.95), and she recorded a time of 26.11 in the 50m Freestyle for her fifth win.
Already with three National Records coming into the meet, Jack Harvey broke his record in the 200m Backstroke (2:04.89) at 2:04.01. He garnered first place as well in the 50m Backstroke (26.74), 100m Backstroke (56.88), and 200m Freestyle (1:54.87).