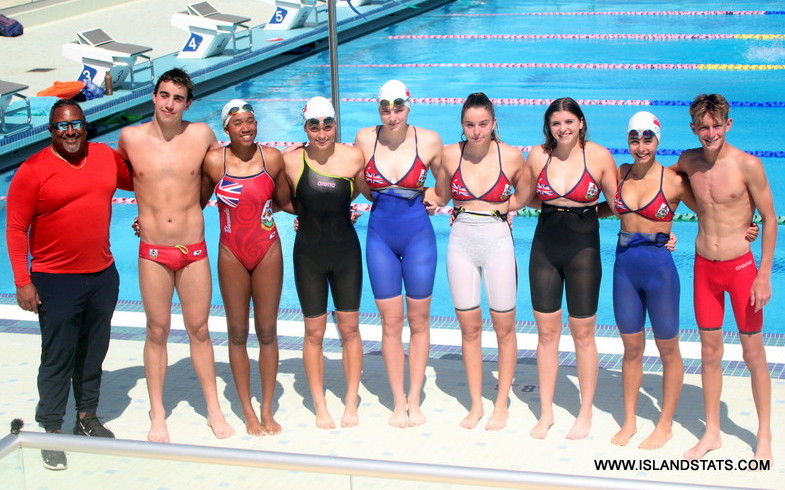 The 36th CARIFTA Aquatic Championship 2023 Opening Ceremony took place hosted by the Curaçao Aquatic Association.
www.islandstats.com has decided to highlight the Bermuda swimmers so hopefully they much like the Carifta Games athletes will not be ignored like they were while attempting to qualify in Bermuda by the printing press.
Bermuda swimmers took part in the opening ceremony. The ceremony included various activities and events to mark the 36th years of the CARIFTA swimming event.