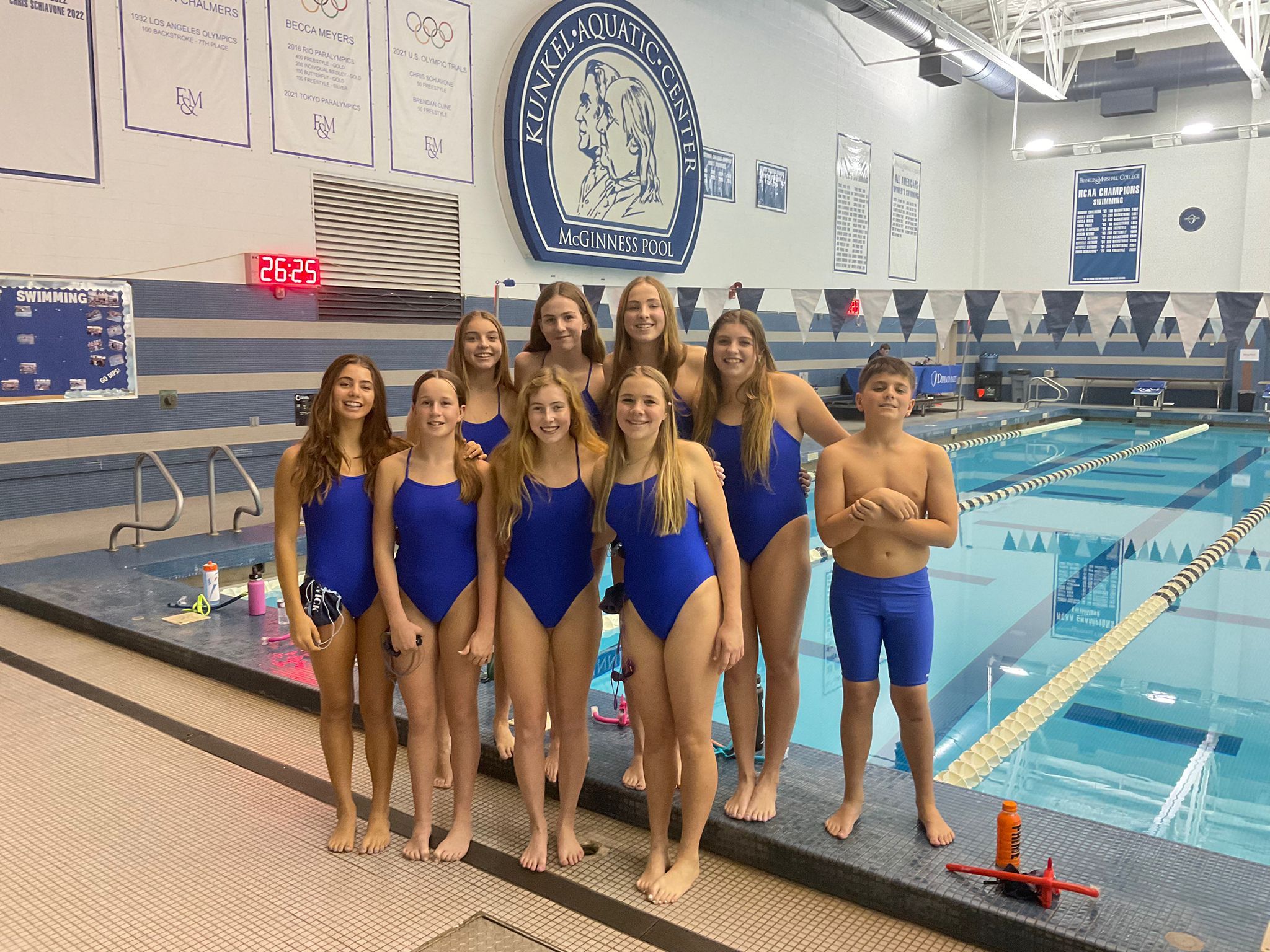 Members of the Warwick Academy Swimming Team began competing in the Eastern Interscholastic Swimming and Diving Championships.
The team of Violet Smith, Daria Desmond, Flora Betts, and Jorgia White finished 20th in the Women's 200 Yard Medley Relay Preliminaries with a time of 2:00.44. They would finish 20th overall with a Final time of 2:00.65.
During the Women's 200 Yard Freestyle Preliminaries, Adrianna Argent clocked a time of 2:01.17, while White finished 46th with a time of 2:12.30.
Desmond touched the wall in a time of 2:25.08 finishing 48th in the Women's 200-Yard IM Preliminaries, while Smith finished 57th clocking 2:33.02.
Marleigh and Bella Howes advanced to the Women's 50 Yard Freestyle B Finals, during the Preliminaries Marleigh Howes finished with the 11th fastest time of 24.51, while Bella Howes clocked 24.52 which was the 12th fastest time. In the Finals, Bella Howes finished 2nd clocking 24.09, while Marleigh Howes was 4th with a time of 24.42.
Logan Jones finished 95th competing in the Men's 50 Yard Freestyle Preliminaries with a time of 26.48.