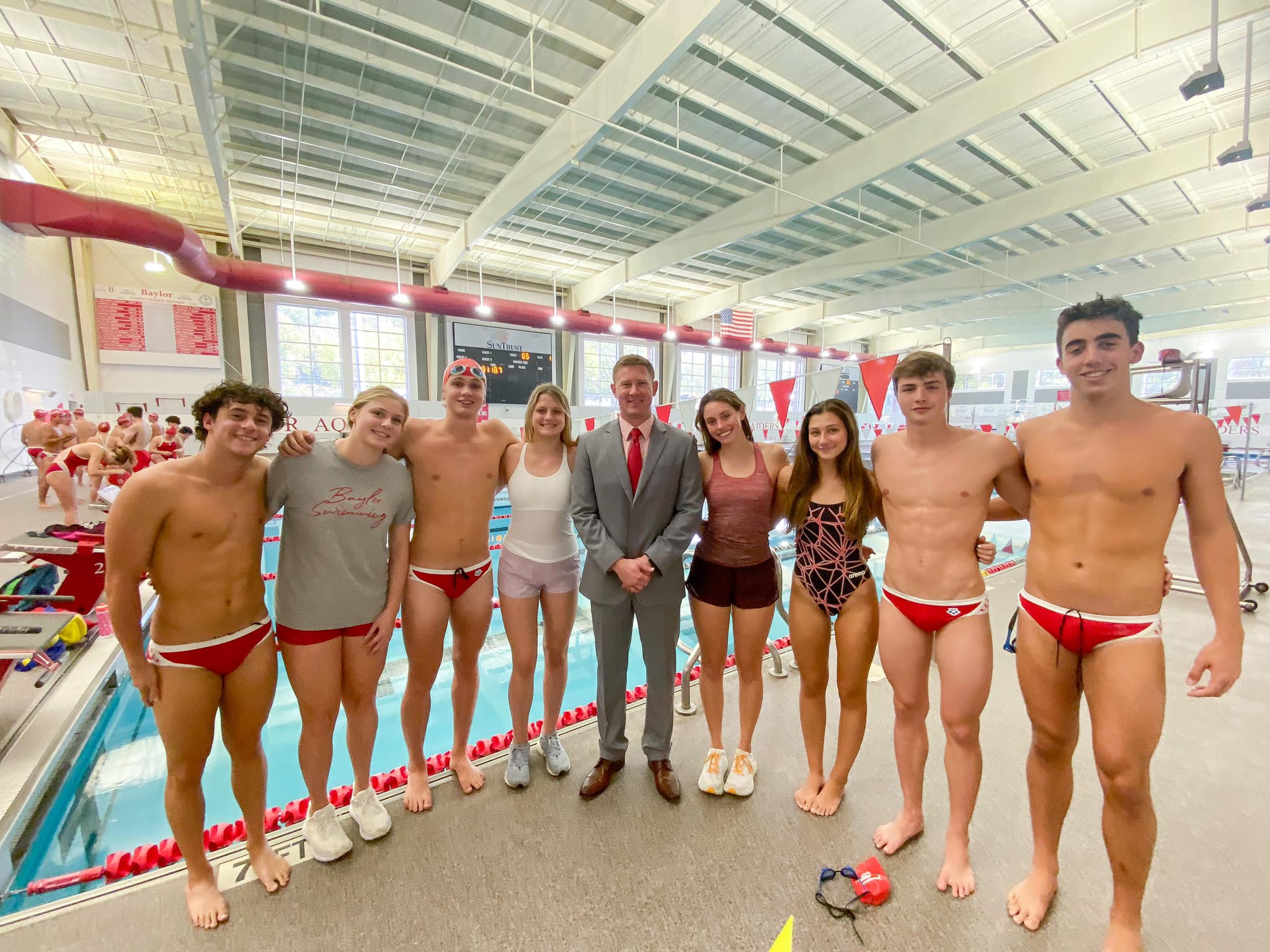 Brandon Adkins and Flynn Watson Brown represented Baylor at the TISCA Swimming & Diving Championships.
Adkins was second in B Final Men's 100-Yard Backstroke, clocking a Personal Best time of 52.07, beating his previous time of 54.74 finishing 10th overall. Adkins finished 8th in the Men's 500 Yard Freestyle clocking another Personal Best time of 4:36.31 beating his previous best by four seconds.
Watson-Brown clocked a time of 21.57 finishing 4th in the Men's 50-Yard Freestyle B Final, his time saw him finish 12th overall.
Taylor White and her Bentley University Women's Swimming and Diving teammates continued competing in the 2023 Northeast-10 Conference Women's Swimming and Diving Championships at Worcester Polytechnic Institute.
White took to the pool for the Women's 500 Yard Freestyle A – Final finishing 6th touching the wall in a time of 5:10.96.
White led off the Bentley Women's 400 Yard Medley Relay A team that finished 2nd clocking a time of 3:58.33.