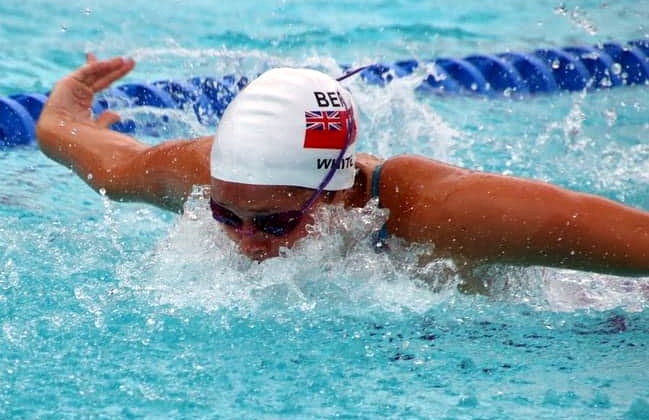 Nine different student-athletes turned in winning performances including Taylor White as the Bentley University Women's Swimming and Diving team improved to 7-1 with a 171-87 victory over Adelphi University in the Dana Center Pool.
Freshman White was a multiple winner in the competition.
White led a 1-2-3 Bentley finish in the Women's 200 Yard Freestyle with a time of 1:59.78, and she was the first to the wall in the Women's 400 Yard Individual Medley clocking 4:49.08.