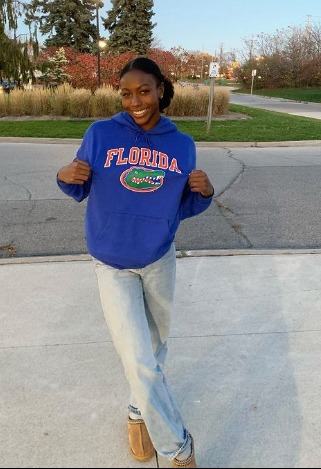 There are few swimmers that you can describe as a once-in-a-generation athlete and it would be hard to find anyone that disagrees that Elan Daley is of that ilk.
She formerly competed for Bermuda and now swims for Canada.
She competed at the CARIFTA Championships in the 11-12 Age Group and one year in the 13-14 Age Group. During that age group stint, she amassed over 30 medals in which most were Gold.
She now will be making the senior transition to the University of Florida.
Competing for Florida she will be in the environment of the legacy of Caribbean excellence all around.
From the iconic Head Coach Anthony Nesty, Olympic Gold Medalist as swimmer and Coach. Other history-making Olympians include to name really just a few are Leah Martindale now Stancil, Janelle Atkinson of Jamaica, and the Fraser brothers of the Cayman Islands Shaune and Brett.
It was acknowledged what she did at the Junior Pan Pacific's this summer. It is also known what she did last December at the Ontario Junior International in the 25-meter pool.
In the 50m Freestyle, she clocked 25.22 which was the 11th fastest from CCCAN region.
In the 100m Freestyle, she was the fastest Women's 15-17 ever from CCCAN and CARIFTA clocking 53.35 and was the fourth fastest of all time.
In the Women's 200m Freestyle again the region's best junior at 1:55.66 and she was fifth All-Time.
During the Women's 100m Butterfly, she clocked 59.38 which was the eighth fastest of All-Time.
In the Women's 50m Breaststroke, she was the best age grouper of all time clocking 31.85 and sixth all time.
Clearly, she is still improving so look for Daley to dazzle for the Gators starting this September.