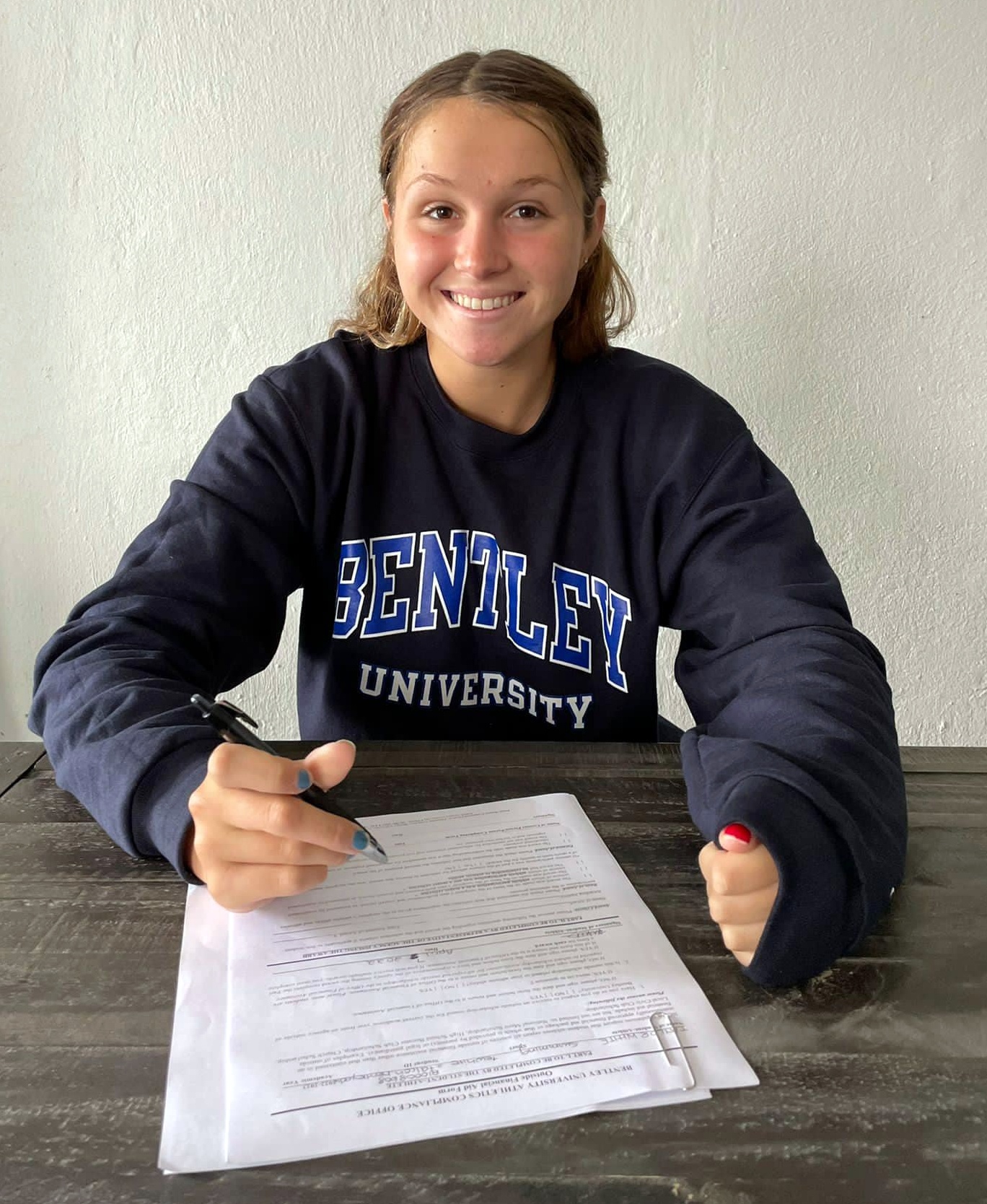 Taylor White and her Bentley Women's Swimming and Diving teammates competed on day one of the Gompei Invitational at Worcester Polytechnic Institute.
Competing in the Women's 500 Yard Freestyle, White finished 4th in the B Final, and 14th overall touching the wall in a time of 5:22.47.
White led off the Bentley Women's 200 Yard Medley Relay A team which finished 8th touching the wall in a time of 1:51.10.
Sophomore Jordan Nuzback, Emma Hapkiewicz, freshman White and senior Dariana Gonzales combined to finish in 8:00.87.