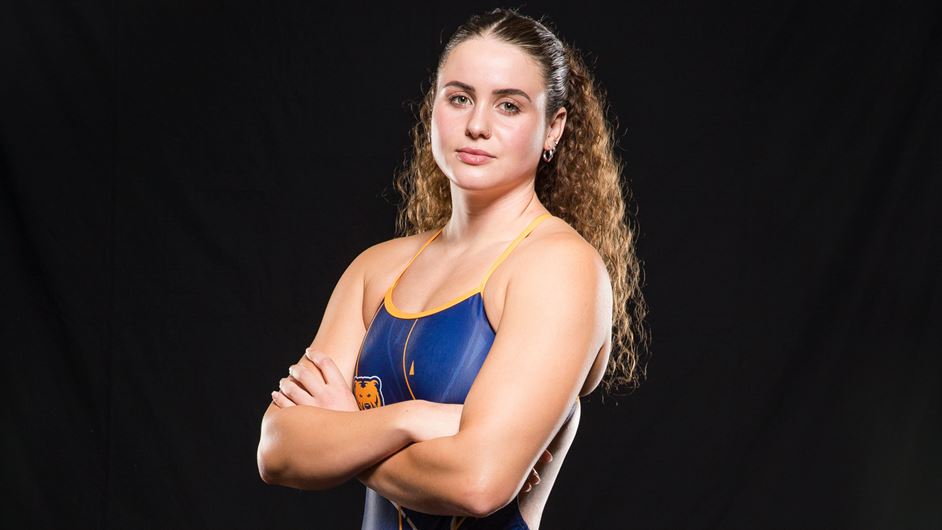 Madelyn Moore and her Northern Colorado Swim and Dive teammates pieced together inarguably its most successful season in the pool to date.
Northern Colorado wrapped up the 2021-22 campaign with an 11th-place finish out of 42 schools at the National Invitational Championship.
Two of Northern Colorado's best Relays kicked off an exciting weekend in Indiana on night one. Payten Irwin, Saana Liikonen, Ali Jackson, and Moore clocked a 1:31.31 in the 200 Yard Freestyle Relay to finish fifth and grab the second-fastest time in school history.
Later on, Moore, Irwin, and Liikonen were back in the blocks along with Bryanna Ungs in the 400 Yard Medley Relays affair. With a 3:42.61, Northern Colorado recorded the fourth-fastest time in program history and 11th place.
Moore then put on a show adding more Trophies to the mantle, Moore claimed two title-winning swimming on the first night of action.
A 22.39 in the 50 Yard Freestyle and a 24.77 in the 50 Yard Backstroke gave her Gold Medals.
Moore's 50 Yard Freestyle time was also a National Invitational Championships Meet Record.