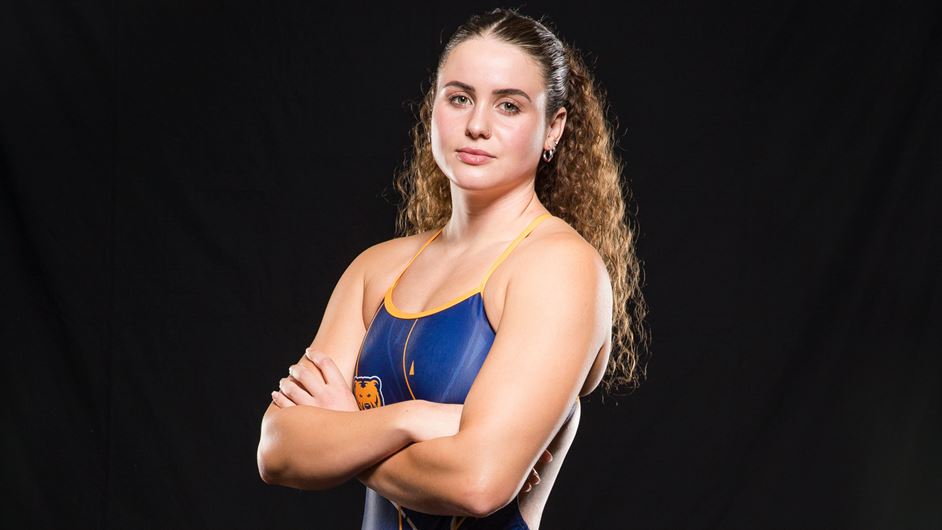 Madelyn Moore just keeps winning.
After three Individual Gold Medals plus a winning team effort in the 400 Yard Medley Relay at last week's WAC Championships in Houston, Moore was named the Women's Swimmer of the Year for the second consecutive year.
On top of breaking school records left and right, Moore began her Championships by claiming the WAC Meet Record in the 50 Yard Freestyle with a 22.17. The time earns Moore first alternate for the NCAA Championships.
The Sandys, Bermuda native wasn't done in the sprints, claiming Gold in the 100 Yard Freestyle at 49.10 and the 100 Yard Backstroke, touching the wall at 53.14.
Avenging a Relay earlier in the meet, Northern Colorado shattered the Women's 400 Yard Medley program record with a 3:38.40.
Heading into the National Invitational Championships next week, Moore owns school records in the 50 Yard Freestyle, 100 Yard Freestyle, 200 Yard Freestyle, 100 Yard Backstroke and was part of record-breaking efforts in the 200 Yard Medley, 400 Yard Medley, 200 Yard Freestyle, and 400 Yard Freestyle Relays.