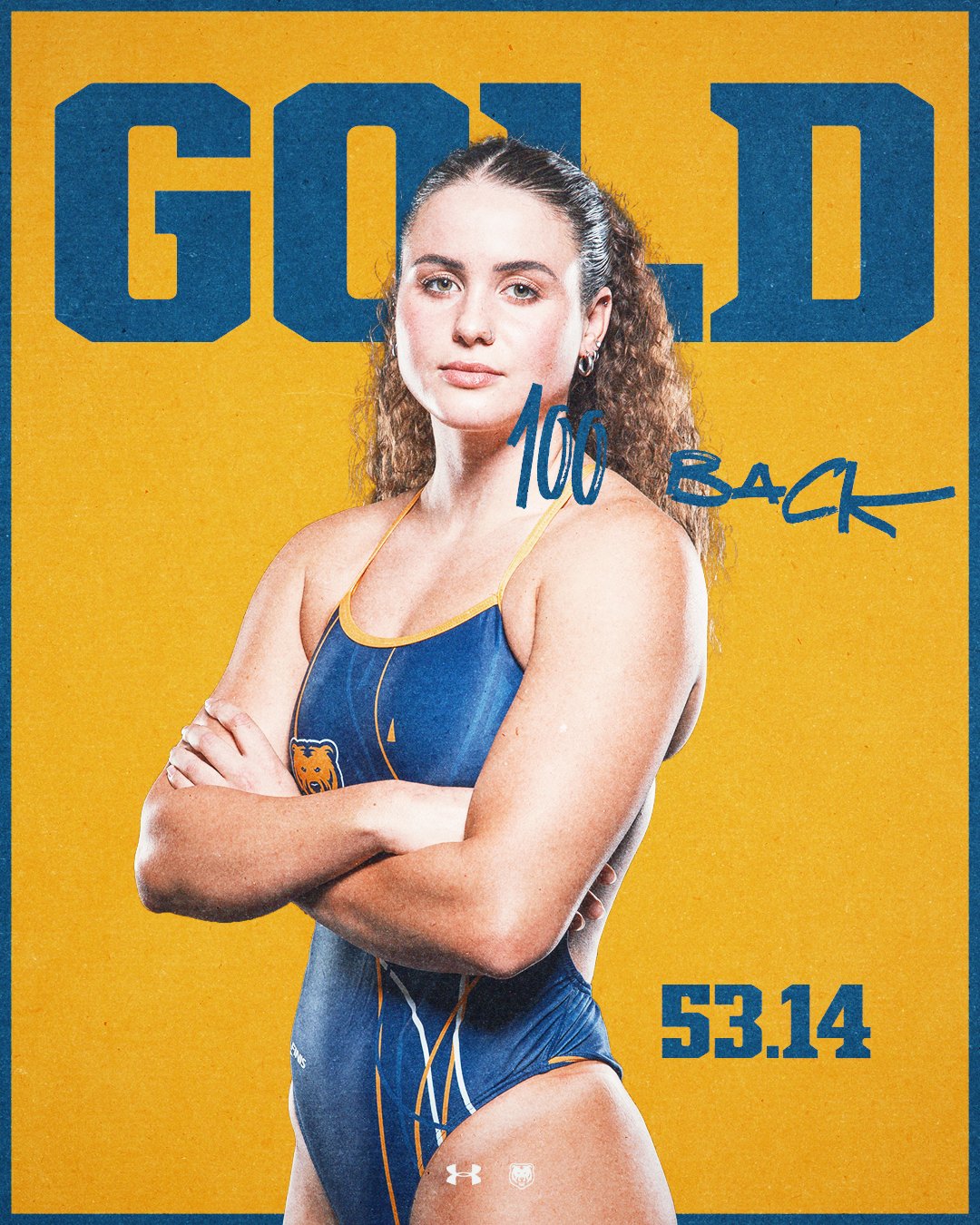 Madelyn Moore and her Northern Colorado Swim and Dive teammates just keep climbing.
Four school records fell on Friday evening as they rocketed up to third in the team standings with 335 points.
Moore returned to the pool in the Women's 100 Yard Backstroke. Eyeing back-to-back Gold Medals in the event, Moore blew everyone out of the water with UNC's third school record of the night, hitting the wall at 53.14 for another Gold Medal and an NCAA B cut.
No one could've been prepared for the fireworks Northern Colorado brought in the Women's 400 Yard Medley Relay, though.
Katelyn Bergin, Bryanna Ungs, Payten Irwin, and Moore etched their names in Northern Colorado history, smashing the program record by over three seconds, relishing the Gold Medal with a time of 3:38.40.