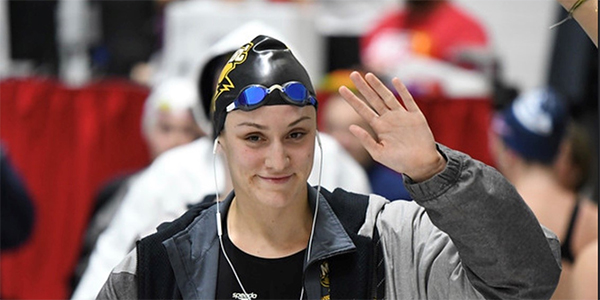 Vanessa Esposito, and her University of Maryland, Baltimore County (UMBC) Women's Swimming and Diving teammates in their final dual meet of the campaign, the UMBC women's swimming and diving squads dropped a 169.5 - 104.5 decision at Seton Hall on the Seton Hall Senior Day.
Esposito competed in the Women's 1000 Yard Freestyle finishing 7th with a time of 11:29.30.
During the Women's 500 Yard Freestyle Esposito touched the wall in a time of 5:40.55 finishing 8th.
Esposito swam the second leg for the UMBC Women's 400 Yard Freestyle Relay C team that finished 4th with a time of 3:52.92.