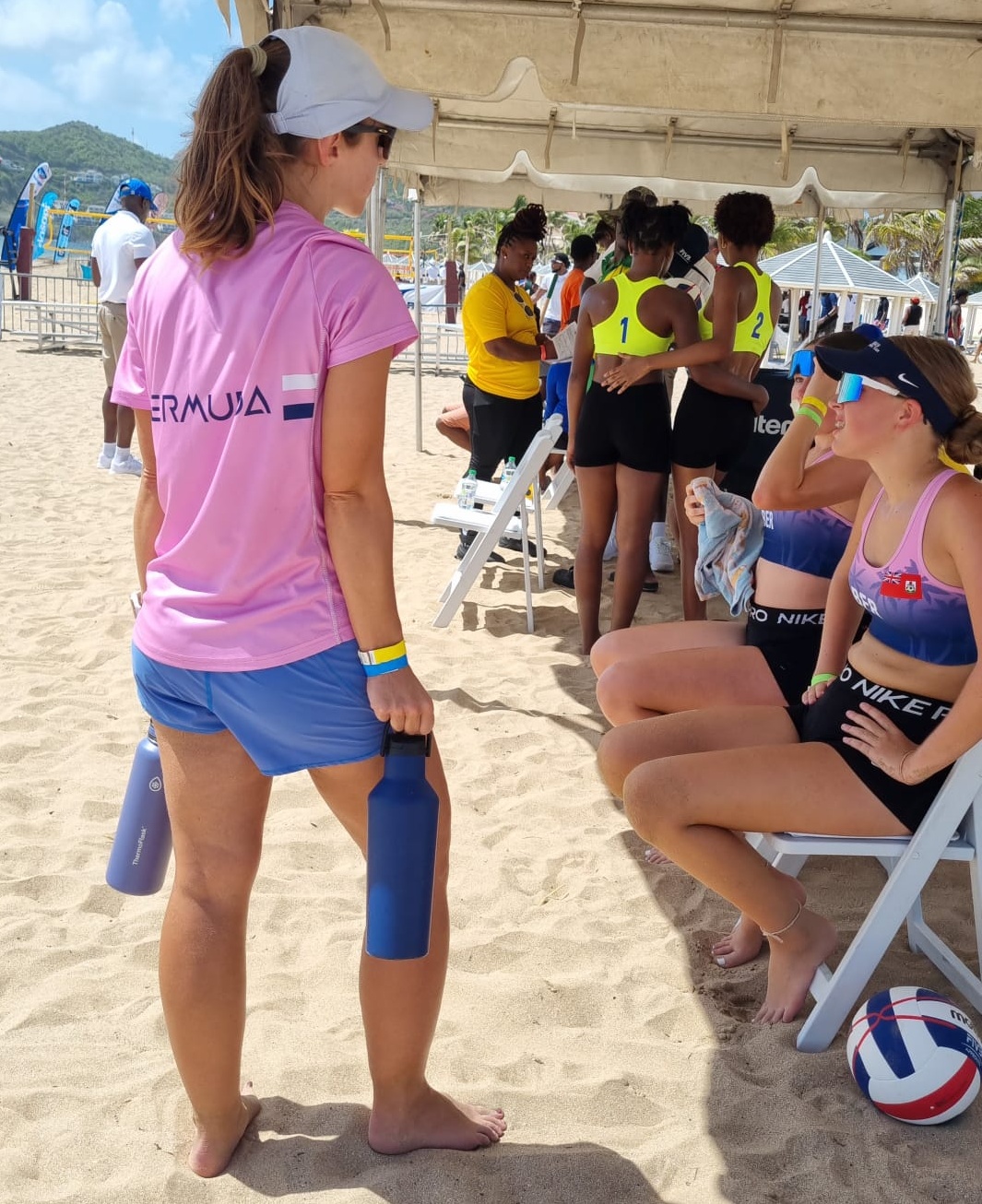 The Zonal Championships are part of the Youth Development Pilot Project of the International Olympic Committee (IOC), as well as the North, Central America and Caribbean Volleyball Confederation (NORCECA), and the Federation International de Volleyball (FIVB).
This event began in St. Kitts, and it is the first event being held.
The Bermuda Boys team sees Anijahe dos Santos Martin, and Riley Morbey competing, while Hailey Trott, and Sophie Weikl are representing the Ladies.
The FIVB/IOC Youth Development Pilot Project is a 3 year project and is aimed at Developing Beach Volleyball players from the Eastern Caribbean to qualify for the 2025 World U21 Beach Volleyball Championship. This zonal event will continue to be held in 2024 and 2025.
The Bermuda Ladies went up against St, Vincent and Grenadines, Bermuda would fall 21-16, 11-21, 17-15, Bermuda would fall 18-21, 21-6, 15-0 to Antigua, unfortunately, Weikl could not continue in the match during the second set with an injury, as a result of the injury, they needed to forfeit their Quarter Final match against Dominica.
Morbey and dos Santos Martin fell to Grenada 21-17, 21-12, before they defeated British Virgin Islands 21-13, 21-17, before closing out with 19-21, 21-18, 15-12 win over St, Vincent and Grenadines.