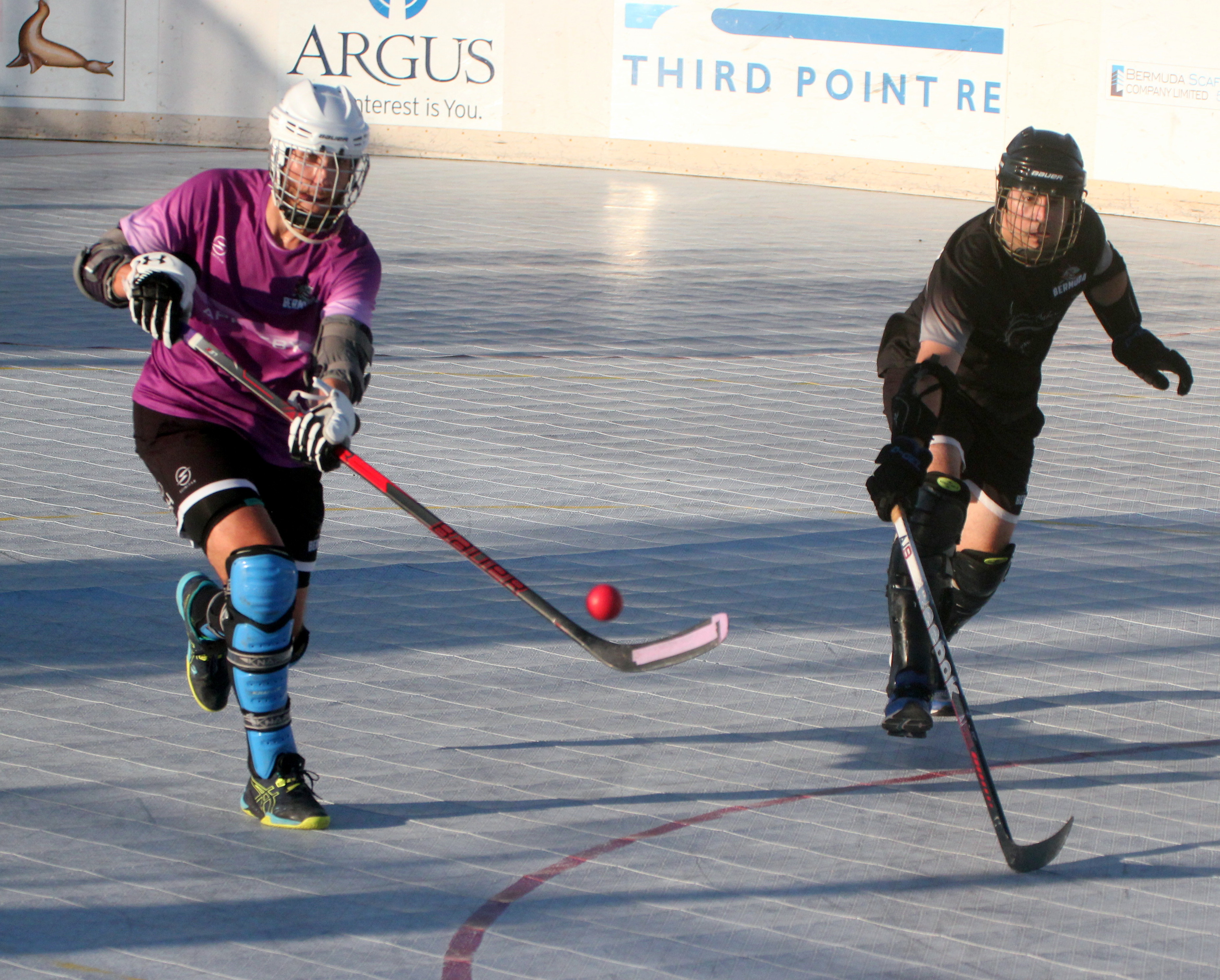 There will be a Game Three in the Bermuda Ball Hockey Finals as Alexandra Mosher edged Appleby 2 – 1 at the PCC Hockey Rink in Game Two to level the series at 1 – 1.
Appleby 1 Alexandra Mosher 2
Andrew Leavy gave Alexandra Mosher the lead early in the First Period, but Matt Katzsch equalized for Appleby minutes later.
Alexandra Mosher then withstood pressure from Appleby to end the period level at 1 – 1, neither team would score in the Second Period.
The all-important winner came in the Third Period off the stick of Bill Calko to make sure that the trophy will be presented to the winner on Friday Night.