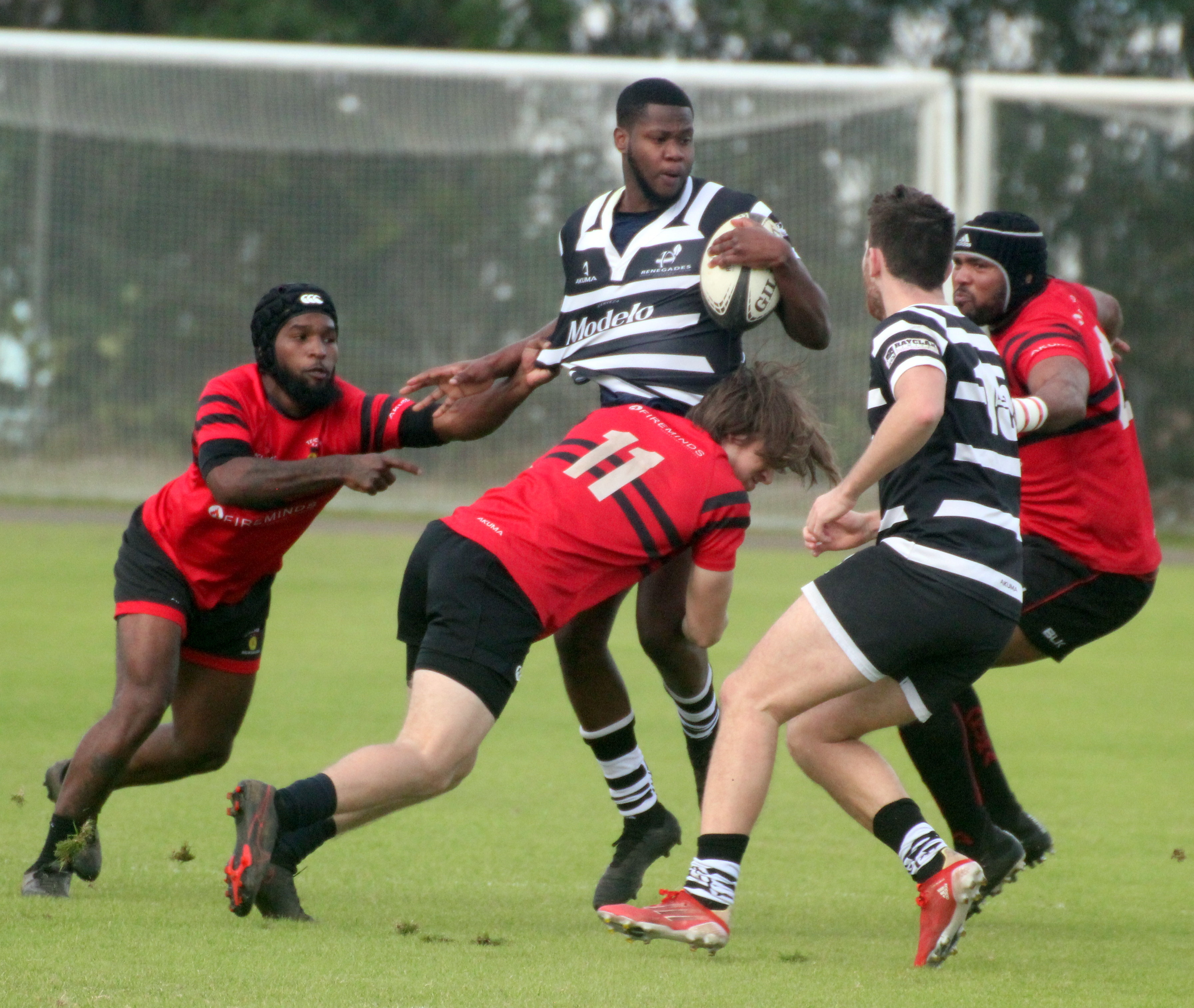 The Bermuda Rugby Football Unionís season resumed at the National Sports Center North Field, with two Ladies Division matches, and one Menís Division match.
In the Ladies Division, the Renegades defeated the mariners 17 Ė 5 in the opener, and then the Teachers ladies defeated the Police Ladies 34 Ė 7.
In the lone Menís Division match, the Teachers came from behind to defeat the Renegades 40 Ė 22.