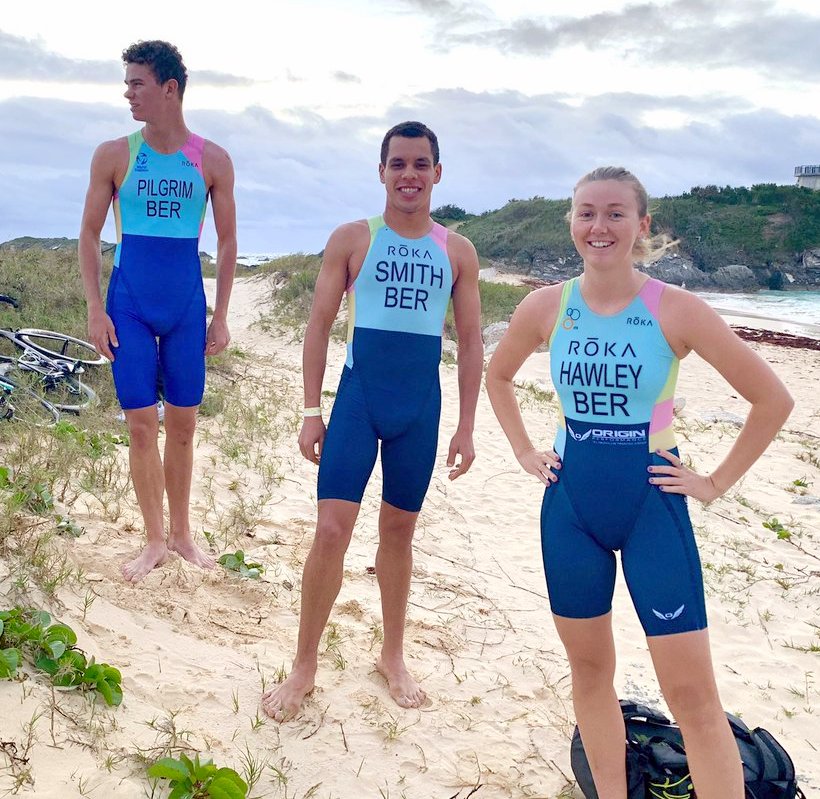 Erica Hawley, Tyler Smith, and Nicholas Pilgrim all competed in the 2023 Americas Triathlon Cup Saint Peters Missouri.
Hawley finished 5th in the Women's Elite race clocking a time of 1:02.13, she was only 42 seconds off the podium spot.
American Katie Zaferes clocked a winning time of 1:00.08, Gwen Jorgensen also from the United States was second in 1:00.58, and Canadian Amelie Kretz was third in 1:01.31.
Hawley covered the 750m Swim in 10:24, she then clocked a time of 31:14 on the 20K Bike Course, before closing out with a 5K Run time of 18:22.
Smith finished 6th competing in the Men's Elite race crossing the line in a time of 55.17. Charles Paquet from Canada won the race in a time of 54.19, Jeremy Briand also from Canada was second in 54.41, and American Darr Smith finished third clocking 54.54.
Smith came out of the water with a time of 9:43, he then covered the Bike Course in a time of 28:07, he would close out with a time of 16.22 on the Run Course.
Pilgrim also competed in the Men's Elite race crossing the line in a time of 1:00.37 finishing 31st. Pilgrim clocked 10:05 in the Swim, 29:18 on the Bike Course, and 20:01 on the Run Course.