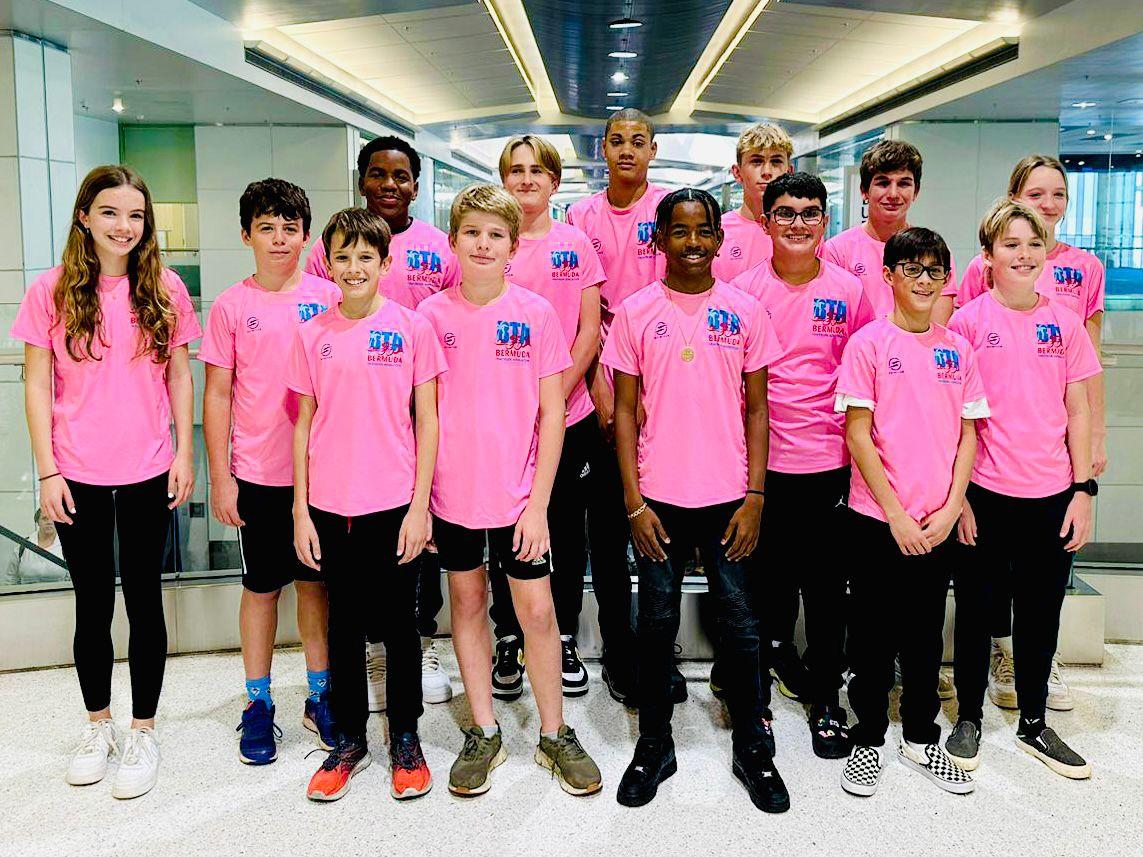 Fourteen Bermuda athletes traveled to Clermont, Florida to take part in the Clermont Draft Legal Challenge, one of the premier youth triathlon events in the United States.
All the Bermuda athletes will take part in the Youth Development Race, a 375-meter Swim, 10k Bike, and 2.5k Run.
This is a draft legal officiated event with over 80 athletes registered from across the United States and the Caribbean.
Neil de ste Croix, National Coach, said, "Following on from some impressive performances at CARIFTA in November, we are excited to give our young triathletes another opportunity to race against international competition. For all but three of our athletes, this is the first time they have competed overseas but this young team has committed to their training in preparation for this event and we look forward to seeing some great results in Florida this weekend."
Bermuda Clermont Draft Legal Challenge Competitors
Lucas Bhule
Makao Butterfield
Braxton Cooze
Jens Drea
Jackson Langley
Jasper Lau
Jamie Macfarlane
Tallulah Parkinson
Gordon Smith
Sanchez Smith
Ella Shepherd
Rory Shepherd
Dominic Wright
Jacob Wright