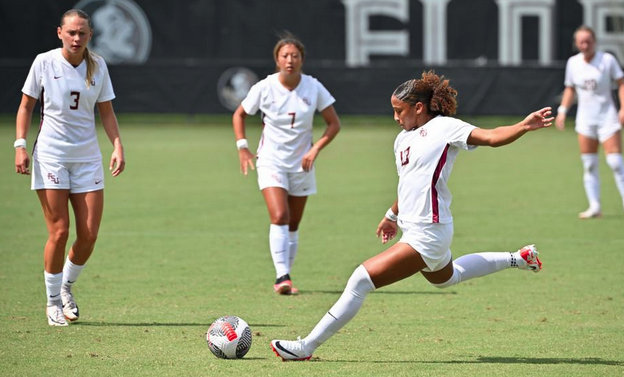 Beata Olsson played a perfect ball for Jody Brown in the 76th minute, and Brown found the back of the net to give Leilani Nesbeth and her No. 5 Florida State Women's Soccer teammates a 1 - 0 victory over rival Florida at the Seminole Soccer Complex.
This is Florida State's sixth consecutive win over Florida which is the longest streak by either team in the series. This was also Florida State's 21st consecutive regular-season win over a non-conference opponent.
Once again, Florida State came out and controlled the possession and the pace of the game. Florida State held possession for 57% of the time in the first half and tallied six shots and four corner kicks in the first half. Florida's best look came in the 10th minute off their first corner kick of the game as Taylor Huff sent a ball into Jordynn Dudley who headed it just off the top crossbar.