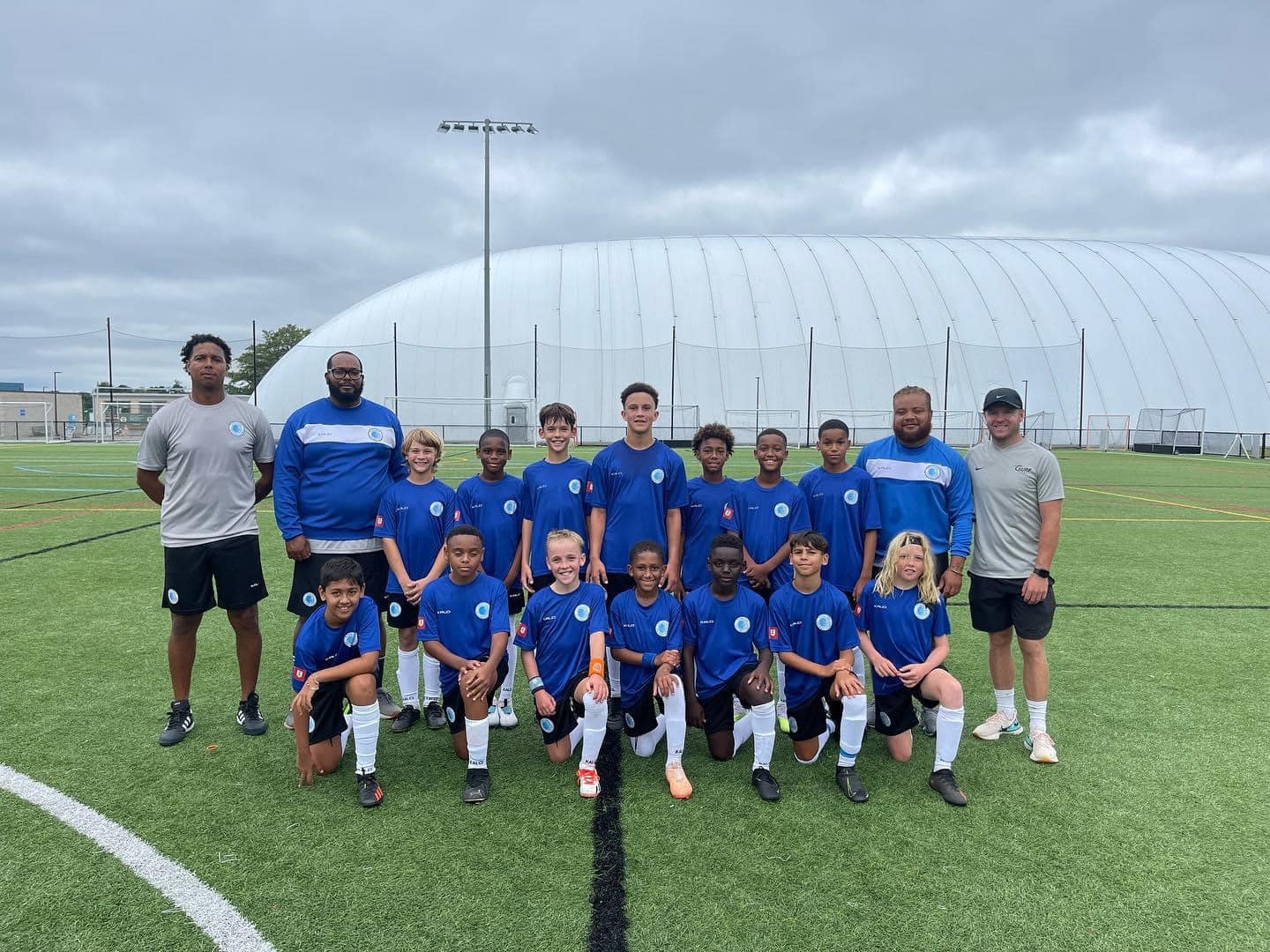 International Development Academy - Bermuda 2012 boys select began participation in the New England Surf Labor Day Classic tournament in Boston, Massachusetts.
The players spent 3 days in a mini-training camp with host club New England Surf, sharpening their skills and refining overall team play in advance of the tournament.
In addition to the training program the players were able to experience an MLS professional match when they attended the New England Revolution vs New York Red Bull regular season match at Gillette Stadium.
Pre-tournament warm up activities included a practice match against the New England Surf 2012s, with IDA Bermuda comfortably easing pass their opponent by a score line of 5 – 1, with Jace Postlethwaite and Xonti Burch both scoring twice along with a strike from Dage Butterfield.
IDA-Bermuda began participating in the U12 Boys Platinum Division of the New England Surf Labor Day Classic, grouped with Intercontinental Football Academy of New England 2012 Blue and 2012 White Pre MLS Next Generation teams, and the Steel United Massachusetts 2012 Boy's Elite.
In the opening match vs IFA 2012 Blue, IDA-Bermuda would fight back from 1 - 0 down to edge out IFA for a 2 - 1 win with goals from Jace Postlethwaite and Cairo Burgess. The match was a closely contested affair, with IDA -Bermuda able to disrupt the opponent with their press and capitalize on turnovers to score.
In their second match of the day IDA-Bermuda would find the IFA 2012 White an equally challenging opponent. Again IDA-Bermuda would fall behind in the first half, conceding twice with IFA taking a 2 - 0 lead into half time.
The second half would produce better fortunes for the IDA-Bermuda team, who scored three unanswered goals, Cairo Burgess scored twice and a Sami Luber strike to take a 3 - 2 lead. IFA would level the score at 3 - 3, and the teams would settle for a draw.
The results would leave IDA-Bermuda in second place in the group standings tied on 4 points with leaders IFA 2012 White, who have a superior goal difference after beating Steel United 9-0 in their opening match