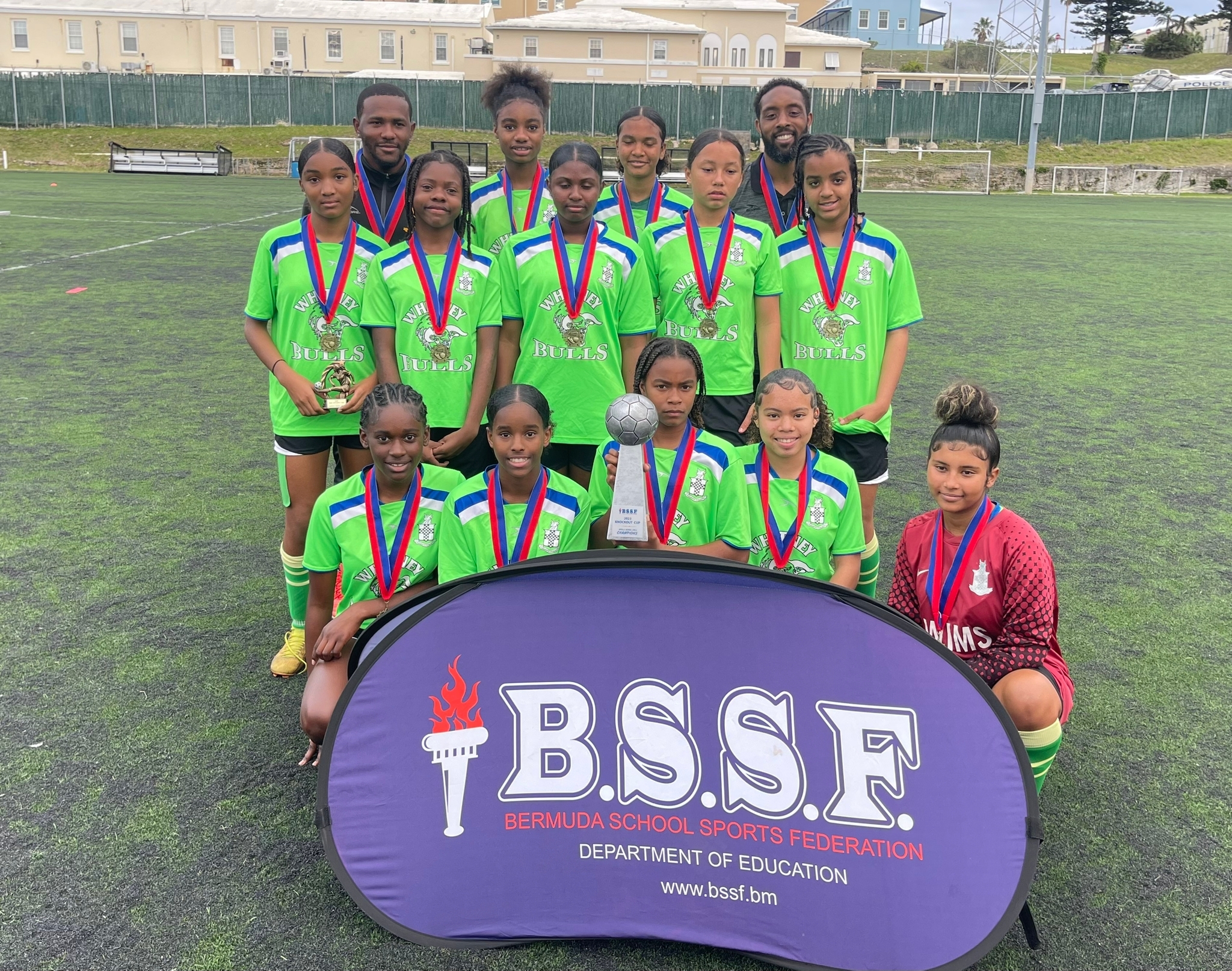 The Whitney Institute Middle School continued its dominance in the Middle School Girls Division after defeating a hard-fighting Warwick Academy team 9 - 1 in the Middle School Girls KO Cup Final.
Earlier this season Whitney had claimed first and second place in the Six-A-Side tournament and came into the final as heavy favorites.
Whitney took an early lead when the Warwick goalkeeper was unable to keep out an effort from Cayli Dowling. Evans Welch scored in a similar fashion 2 minutes later. Welch added her second on the stroke of halftime with a 25-yard blast.
Whitney continued the scoring in the second half with Welch adding a third. Also getting on the scoresheet was Azae Burrows through the penalty spot, Daley Outerbridge added a hat-trick, and Kalila Daley. Amiya James scored a late consolation goal for the hard-working Warwick team. Evans was named MVP for Whitney while Grace Twite was named MVP for Warwick Academy.