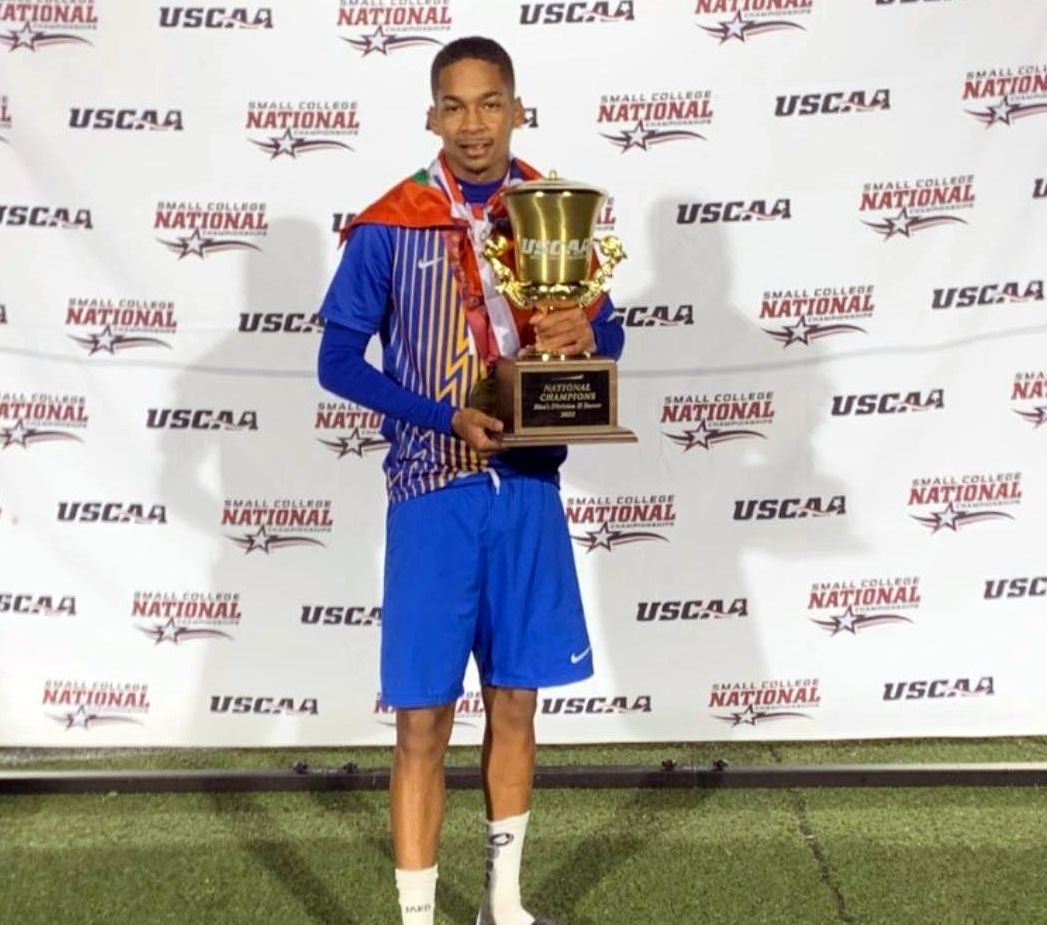 Diaje' Hart and his 2022 Johnson & Wales Charlotte Men's Soccer teammates season came to a conclusion in the USCAA Division II Men's Soccer National Championship game against Berkeley College (NJ).
Johnson & Wales Charlotte got a hat trick from Josiah Davis en route to a 4 - 2 win and the program's first ever national title.
Johnson & Wales Charlotte dominated the run of play in the games' first few minutes. They paid off that advantage in the fifteenth minute when Davis took a thru ball from Billy Esparza-Diaz and beat Berkeley College goalkeeper David Mroz from 20 yards out. JWU doubled their advantage two and a half minutes later when again Davis found space amongst the Berkeley back line and this time scored off a Lucas Lesh pass. The game settled in from that point, as neither team was able to produce for the rest of the half.
JWU added a third tally sixteen minutes into the second half when Lesh collected a Esparza-Diaz corner kick in a crowded six yard box and somehow found the back of the net. Berkeley finally showed signs of life in the 80th minute as Eustace Mutsoli was fouled in the box and Michael Parades converted the resulting penalty kick to get the Knights on the board. The Knights drew within one five minutes later as Michael Mogolian threaded one through the JWU defense and into the back of the net.
Davis, a fifth year senior who had played in two losing national championship games on this field, made sure that wouldn't be the case this time, as he put away a Lesh feed two minutes later to restore a 2 goal advantage for the Wildcats. JWU saw out the final three minutes on the clock to secure the 4-2 win.