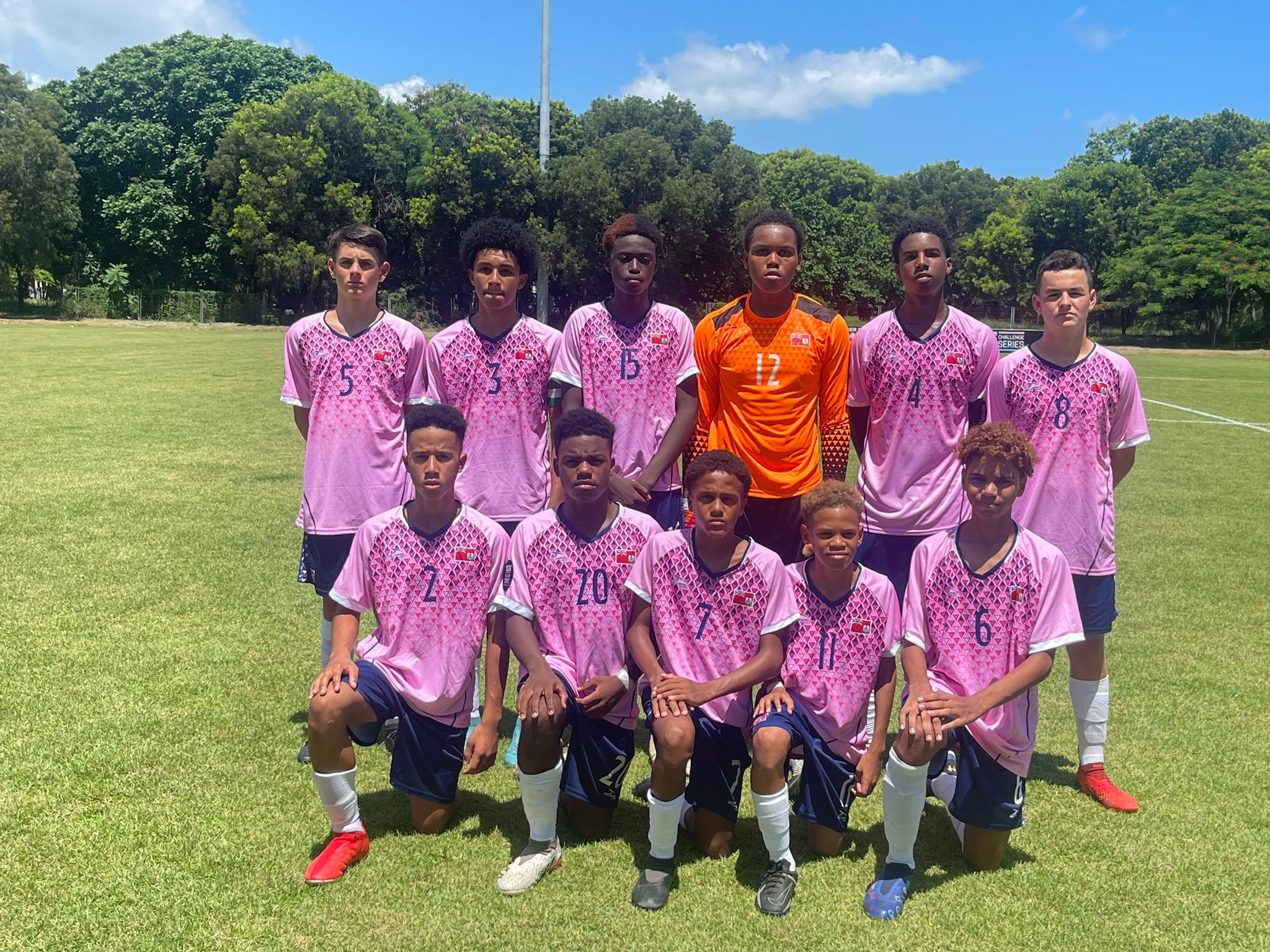 Bermuda 1 French Guinea 2
Bermuda's Under 14 Boy's National Team second match in the 2022 Caribbean Football Union (CFU) U14 Challenge Series saw them fall 2 – 1 to French Guinea.
A day after defeating Dominica 9 – 0 and not getting a mention online by the daily, they because they lost will get coverage today.
Bermuda Starting Line-Up:
Caleb Grant, Patrick Dill, Kennahz Fray, Dakayo Leverock, Logan Jimenez, Roger Williams, Joseph Carolo, Cavin White, Keori Binns Leverock, Syhon Goater, D'Ari Coddington -
Substitutes:
- Jai Simmons, Tiago Corriea, Cairo Tucker, Azende Trott Smith, Callum McIntosh, Xenai Williams Savery, Cameron Adkins, Mosiais Mills, Micheal Burcher
French Guinea took the lead on the stroke of half time, a cross was put away from close range.
In the 61st minute French Guinea doubled the lead, with the Bermuda players looking for the offside call, the French Guinea player continued playing and scored.
Bermuda did get on the score sheet in the 67th minute when a free kick was put away by substitute Azende Trott Smith, but they ran out of time looking for the equalizer.