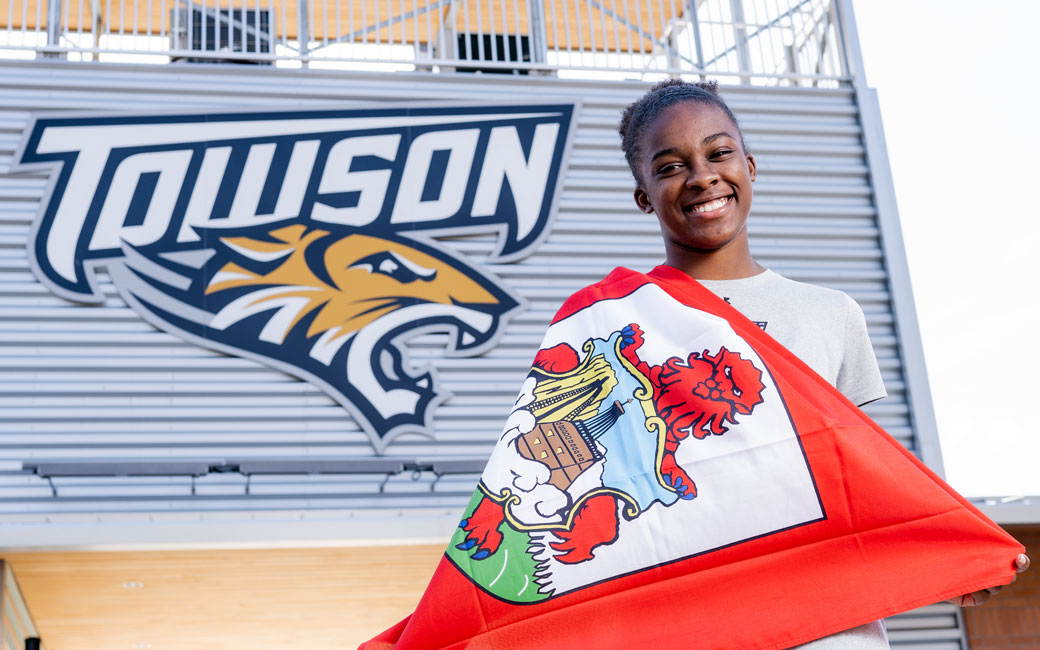 After a stellar 2021-22 calendar year, Nia Christopher has been honored as the 2022 Colonial Athletic Association (CAA) Preseason Player of the Year, announced by the league on Thursday.
The Devonshire, Bermuda native is the first-ever Towson player to earn this distinction after finishing second in the CAA with 13 goals last season.
Christopher is a member of the 2022 CAA Women's Soccer Preseason All-Conference Team.
With Towson, Christopher had the third-highest goal-scoring season in Towson history last year. The 2021 All-CAA First Team forward and NCAA Division I Women's All-East Region Third Team honoree had five game-winning goals and two assists, being College Soccer News National Player of the Year on Sept. 6. She also is a starting forward for the Bermuda National Team, earning a hat trick in the team's victory over the Cayman Island in CONCACAF play.