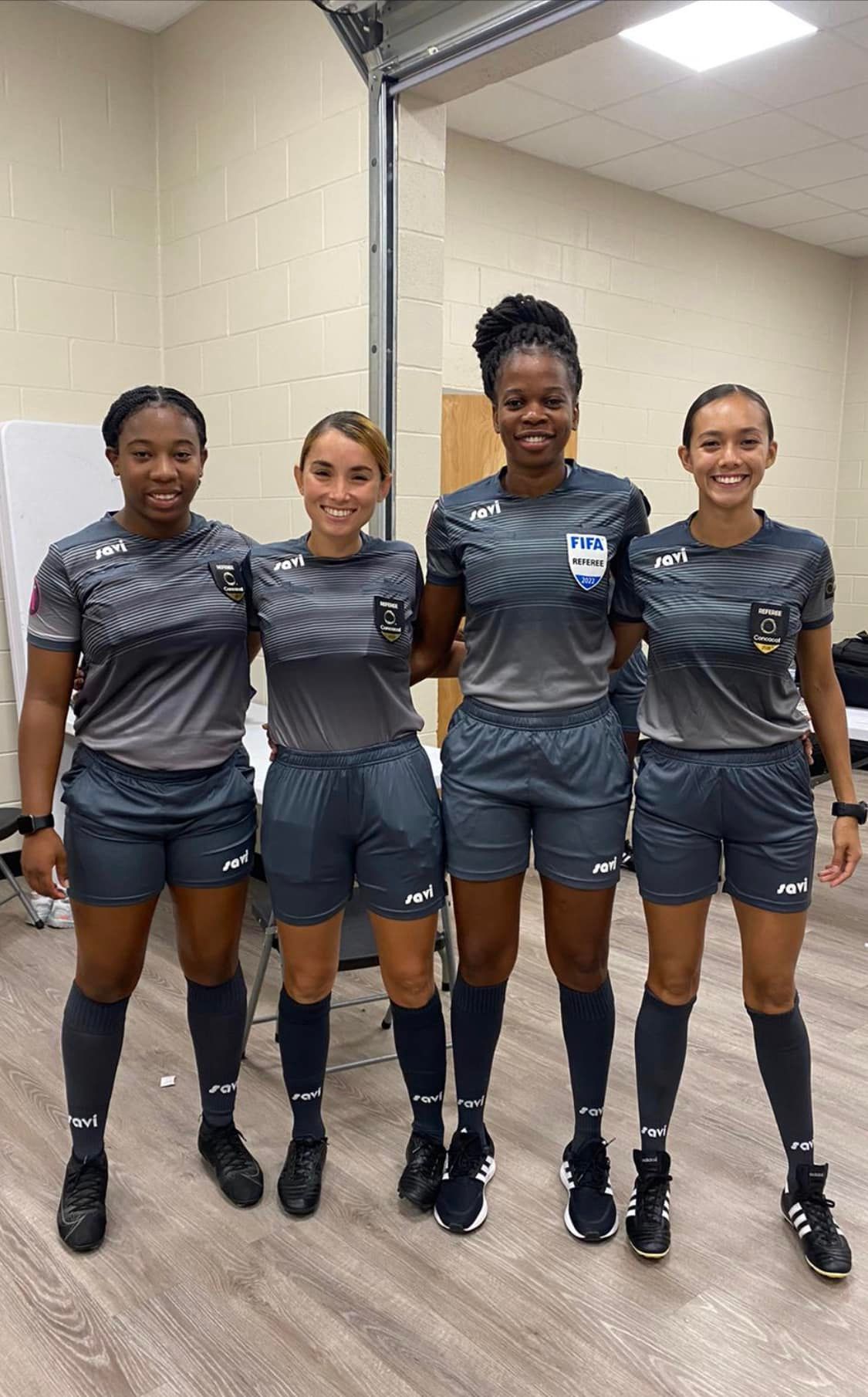 Another historic milestone for the Bermuda Football Association and the Referees Committee, as Satia Burchall the young aspiring Female Assistant Referee, officiated in her first ever CONCACAF Under 15 Women's match.
On Day One Burchall was part of the officiating team in the Aruba vs Honduras match, Burchall is the youngest Bermudian Male or Female to have achieved this feat.
Burchall took to the field on Day Two at the CONCACAF Under 15 Girls Championships, she officiated in the Turks & Caicos vs Nicaragua match.