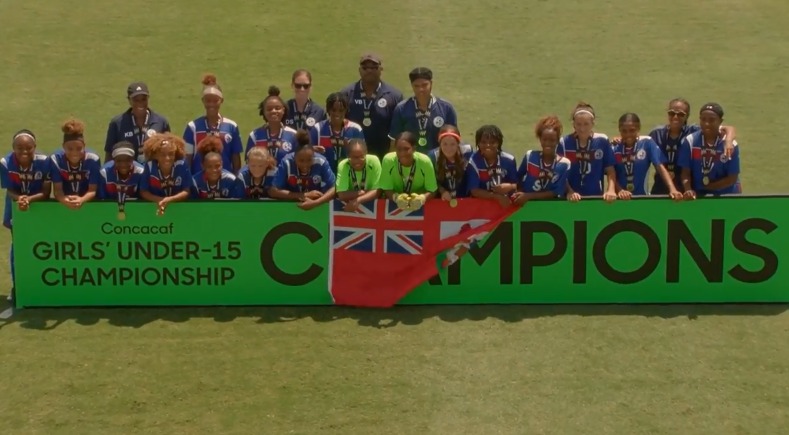 CONCACAF has announced that the 2022 CONCACAF Girls' Under 15 Championship is scheduled to take place from July 31st to August 7th and will feature the participation of 31 CONCACAF Member Associations, as well as one invited guest.
The 2022 edition of the developmental tournament will be hosted in its entirety at the Hillsborough County Tournament Sportsplex in Tampa, Florida, United States.
"We are thrilled to once again be hosting this exciting competition, especially at such an important time for women's football in our region with the CONCACAF W Qualifiers delivered earlier this year and the upcoming W Championship in July.
"Our U15 Girls Championship will provide hundreds of girls from across North America, Central America and the Caribbean with an opportunity to compete and experience all aspects of a top-level CONCACAF competition," said CONCACAF General Secretary Philippe Moggio.
To ensure sporting balance and fully leverage this exceptional development opportunity for all young players, the 32 participating teams will be divided into three leagues according to their CONCACAF Women's Under-17 Ranking of May 2022 as follows:
League A (seven highest ranked teams and guest team): Canada, Costa Rica, Haiti, Jamaica, Mexico, Puerto Rico, United States, and the guest nation.
League B (next 12 best ranked teams): Antigua and Barbuda, Bahamas, Bermuda, Dominican Republic, El Salvador, Grenada, Guyana, Honduras, Nicaragua, Panama, Saint Kitts and Nevis, and Trinidad and Tobago.
League C (lowest ranked teams): Anguilla, Aruba, Belize, Cayman Islands, Dominica, Guadeloupe, Martinique, Saint Lucia, Saint Martin, Saint Vincent and the Grenadines, Turks and Caicos Islands, and US Virgin Islands.
Bermuda in are ranked 13th in the CONCACAF Women's Under-17 Ranking.
Competition Format
Within each League, the participating teams will be divided into groups of four teams each. After round robin play, the two group winners and second place finishers of League A will advance to the knockout stage and will play for the tournament's championship.
For Leagues B and C, the three group winners and the best second place finisher will advance to the semifinals of their respective League.
Furthermore, the remaining teams in each League will dispute an additional match for final position in the competition.
The knockout stage of each League will be disputed in a single match direct elimination format, beginning with the semifinals, followed by a final and third place match.
With this format, each League will crown a Champion and guarantee that every participating team plays a minimum of four competitive matches.
CONCACAF will announce the groups and schedule in the upcoming weeks.
Bermuda was crowned the Division 2 Champions of the 2018 Conccaf Girls' Under-15 Championship after claiming a 2-1 victory over Grenada in the final on Sunday at the IMG Academy in Bradenton, Florida.
Entering the match with a perfect 4W-0D-0L record in the competition, Bermuda took a lead in the fourth minute of first half stoppage time through Adia Gibbons.
However, Grenada showed the resilience that had served them so well in its 7-6 penalty shootout win over Martinique in the semifinal, and drew level with Bermuda in the 48th minute thanks to Nyah Hood's goal.
But the day belonged to Bermuda and it was Emily Cabral who scored the title-winning goal in the 57th minute to earn Bermuda the trophy.