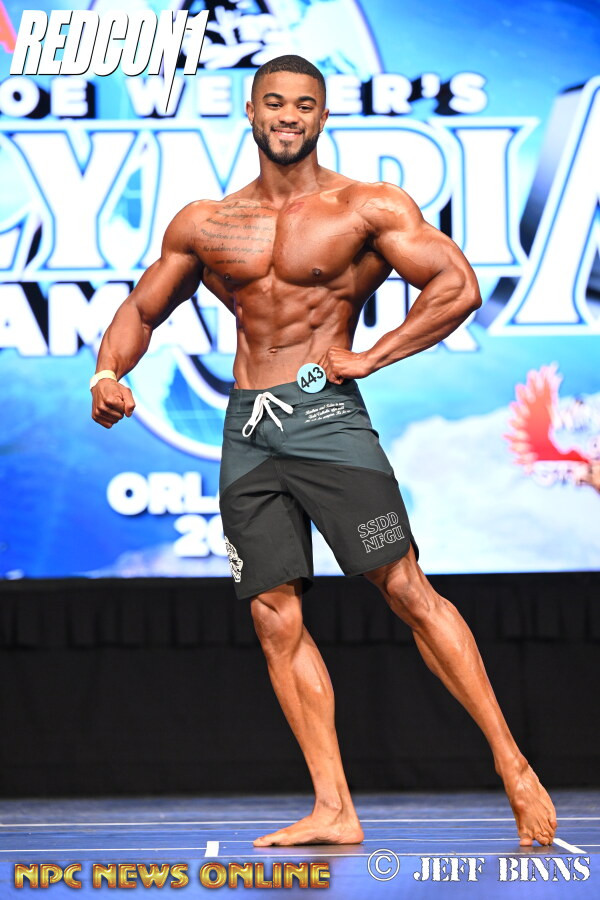 Bermudian bodybuilder Jaydon Goddard competed in the 2023 Amateur Olympia Orlando as part of the Joe Weiderís Olympia Fitness & Performance Weekend in Orlando, Florida. This event is known within the sport of bodybuilding as a highlight on the calendar, and one of the most competitive amateur showcases.
He competed in the Menís Physique Open Class A and dominated, winning a gold medal. He moved on to the final round where winners from each Menís Physique (A - F) class competed, with the top 3 earning coveted IFBB Pro League Pro Cards. In the Menís Physique overall, Goddard placed second, winning him IFBB Pro status. At 25 years old, Goddard is one of the youngest Bermudian bodybuilders to earn this designation.
Goddard says of his win, ďI have trained hard for this moment, but it still feels surreal. It is time for me to make my mark on this sport as a professional, I have a lot to offer, so stay tuned for more from me.Ē
Goddard trains under Coach Muhsin Nasir of BEAST Gym, a sponsor of his Road to Pro, ďI am so grateful to my Coach for his guidance, BEAST Gym, and my other sponsors including the Bermuda Bodybuilding Federation, Bermuda Healthcare Services, Minister Tinee Furbert, and Candi Cre8ions. Iíd also like to thank my family and friends for their support, I could not have gotten here without you.Ē
In August 2023, Goddard placed 2nd in the menís physique category at the NPC Worldwide Caribbean Summer Classic in the Dominican Republic and shortly thereafter dominated in September, winning the menís physique open B class, the menís physique overall, and the battle between the overall winners in the Royal Grand Prix held in Bermuda.
Jaydon Goddard attended Bermuda Institute & The Berkeley Institute before attending Eastern Florida State College to study computer programming and analysis. While in school, he began working out as a means of stress relief and was encouraged to enter into a competition.
He entered his first bodybuilding competition in 2020 and won the novice and open classes. Since then, he has competed in 7 shows, 3 of which have taken place in 2023. He plans to begin studying for a personal training certification, and will be taking on new clients towards the end of 2023 and in the beginning of 2024, focusing on clients serious about getting in shape or weight-loss.