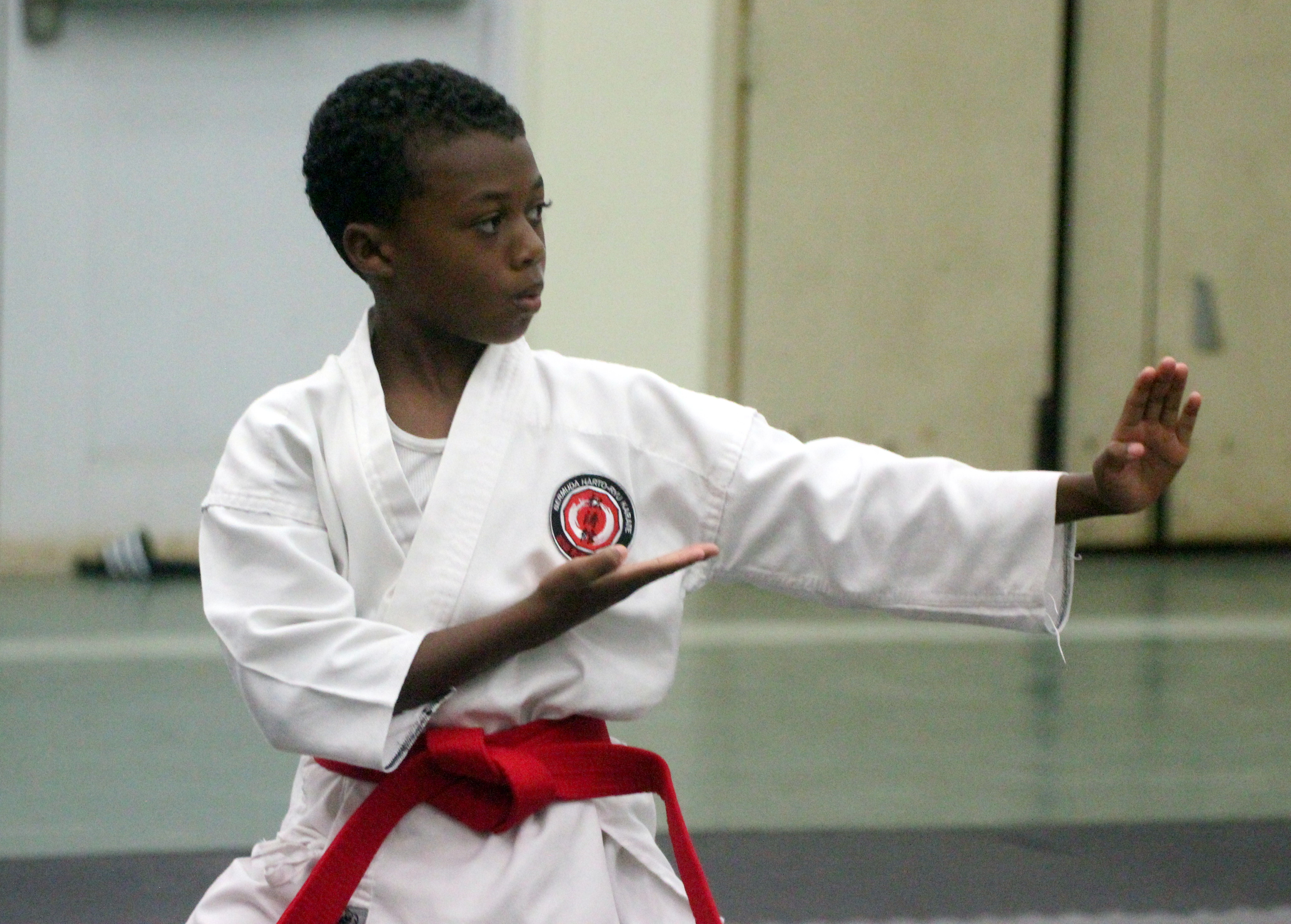 The 2023 Lepercq Memorial Open, held on the campus of the Whitney Institute, marked a "momentous occasion as karateka from Bermuda's major dojos gathered to compete and close out the thrilling 2022/2023 Coral League season."
A spokesperson said, "The event showcased exceptional displays of skill and determination in kata, kumite, and kobudo. The Lepercq Memorial Open not only celebrated the conclusion of a successful karate season but also paid homage to the late Paul Lepercq, a renowned figure in the martial arts community. His legacy as a supporter and developer of traditional Karate in Bermuda was honored throughout the event."
"We were privileged to witness the incredible talent and passion displayed by the karateka at the 2023 Lepercq Memorial Open," said Edmond Johnson, Director of Shotocup. "Their dedication and commitment to the sport were truly inspiring, and they represented Bermuda's karate community with utmost pride."
The spokesperson said, "Amidst intense competition, two rising stars, Amarriah Vaughans and Taylor Ming, exhibited remarkable bravery as the sole kumite competitors of the day. Their performances captivated the audience, reflecting their unwavering commitment and promising future in the sport.
"In the youth intermediate division, Khwai Mandoza emerged as a standout performer, leaving an indelible mark by securing two gold medals in kata. Their exceptional skills and dedication shone brightly, demonstrating their potential as future karate champions.
"Chan Simons and Vincent Lightbourne showcased their remarkable talent in the under 10 novice division. Chan Simons clinched a gold medal, impressing spectators with his skillful display of kata. Vincent Lightbourne, too, left a lasting impression with an outstanding performance that secured the top spot on the podium.
"The sensational Toni Cabral wowed the crowds with his remarkable tonfa skills, earning a well-deserved victory and leaving a lasting impact on the audience.
"Talia Iris proved her mastery in the black belt kata divisions, conquering the competition with her impeccable technique and determination. Her exceptional performance left a lasting impression on spectators and fellow competitors alike.
"Looking ahead, the conclusion of the 2022/2023 Coral League season marks the beginning of an exciting journey into the next chapter. As the karate community reflects on the achievements and experiences of this season, anticipation builds for the upcoming season, where new challenges, growth, and camaraderie await.
"The 2023 Lepercq Memorial Open showcased the immense talent and dedication of Bermuda's karateka, promising an exciting future for the sport. As the karate community celebrates the successes of the past season, anticipation mounts for the upcoming Coral League season, where athletes will once again strive for excellence, camaraderie, and personal growth."