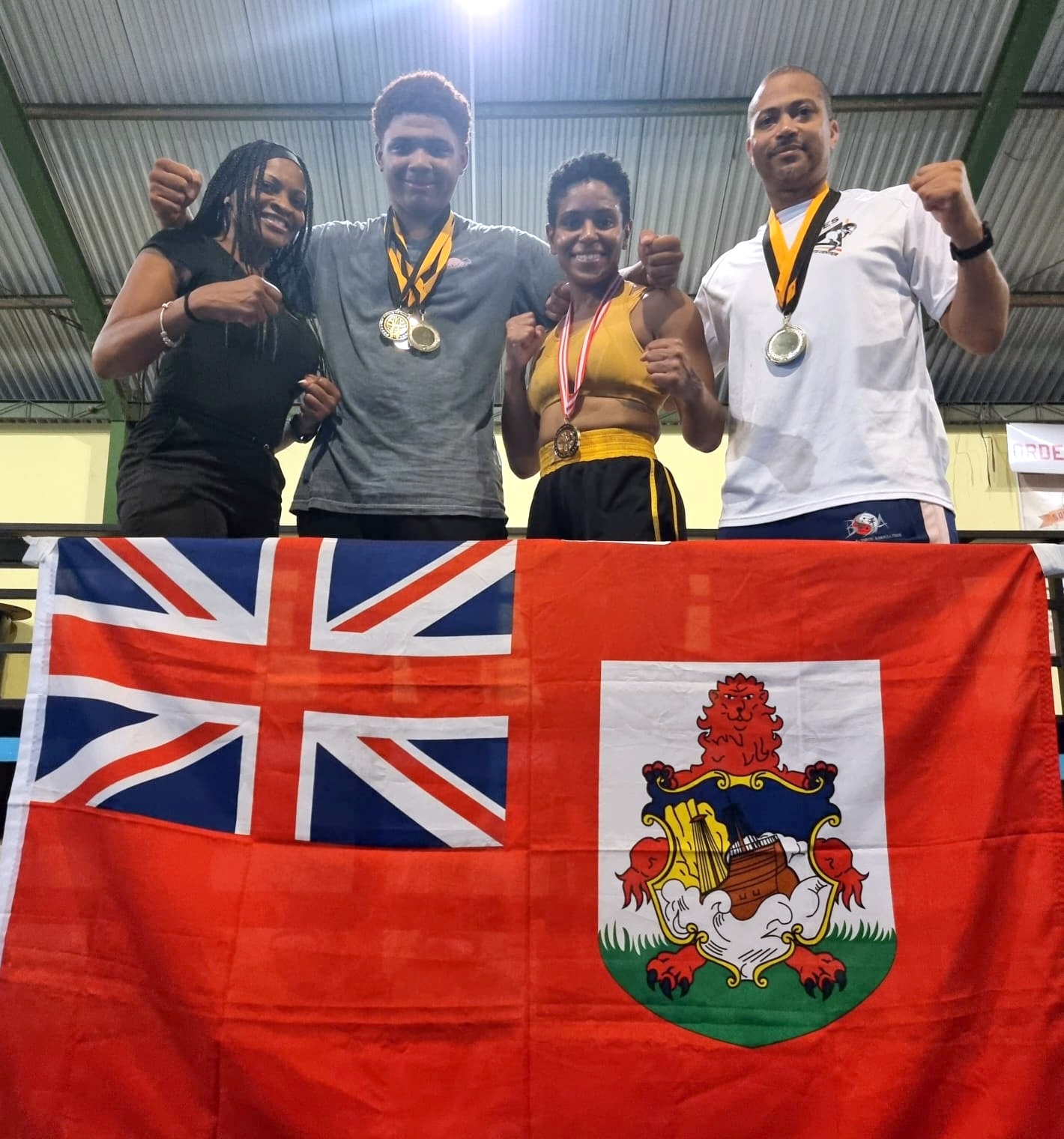 It was a mixed day for Bermuda as the World Kickboxing & Karate Championships continued in Indonesia.
Kallan Todd added another win to his tournament by picking up a 3rd round knockout against Faramarz Abdi of Iran. Todd built on his opening bout from the previous day also against Iran and executed an excellent display of K1 kickboxing to seal the deal.
Meanwhile, Krista Dyer faced Ihipera Mackey of New Zealand in the Emerge Series. Mackey landed some big shots to dominate the first round of 3, but Dyer came back in the second round after being more elusive.
Mackey sealed the deal in the 3rd round landing the bigger shots and leading her to the unanimous decision win.
Bermuda engaged in a bit more action with Todd taking on unmatched Ryker Tepania of New Zealand in a Mixed Martial Arts match and BSA President Garon Wilkinson competing in a Low Kick Kickboxing bout and Full Contact Karate match against unmatched opponents.
Wilkinson went on to win his kickboxing bout but with only one bout in between matches went down in the karate match. Todd, who has never competed in MMA went down via submission in the second round.