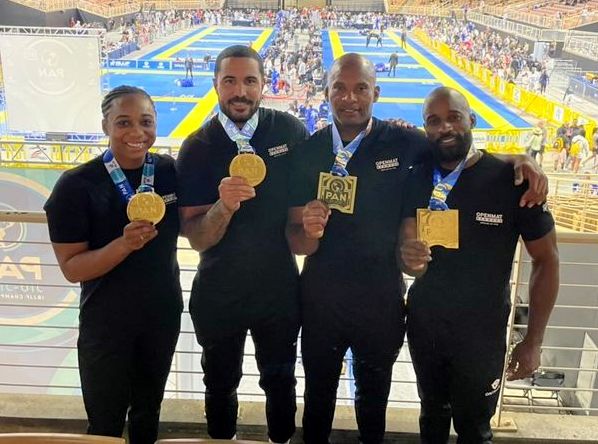 Six members of Openmat Bermuda competed in the International Brazilian Jiu-Jitsu Federation (IBJJF) Pan American Championship hosted in Orlando.
The IBJJF is the largest Brazilian Jiu-Jitsu organization in the world and holds many of the world's biggest competitions, including the Pan American Championship.
The Bermuda competitors were directed and coached by Chris Regan, with four athletes making podium appearances.
Aaron Dyer – BRONZE for Brown Belt, Heavy Weight, Masters 3 Division
Lonnie Bascome – GOLD for Purple Belt, Light Weight, Masters 2 Division
James Adams – GOLD for White Belt, Super Heavy Weight, Masters 1 Division
Ryce Trott – GOLD for White Belt, Super Heavy Weight, Adult Division