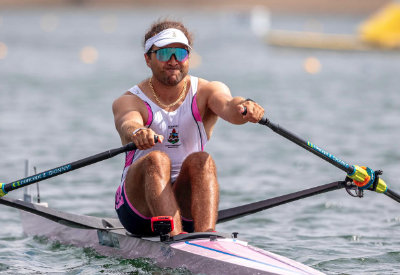 Dara Alizadeh began competing in the World Rowing Championships 2023 in Belgrade, Serbia.
On Day One Alizadeh finished 4th in Heat 4 of the men's Singles clocking 7:07.52.
Alizadeh said, "My first international regatta since Tokyo, and a stark reminder of the quality at this level. An incredibly productive day of racing to springboard the next 12 months!
A massive shout out to everyone who has supported me and continues to step up when needed. Being a smaller country on the world stage can often be a challenge, but even after 14 years the rowing community always finds a way to surprise me with generosity and goodwill."