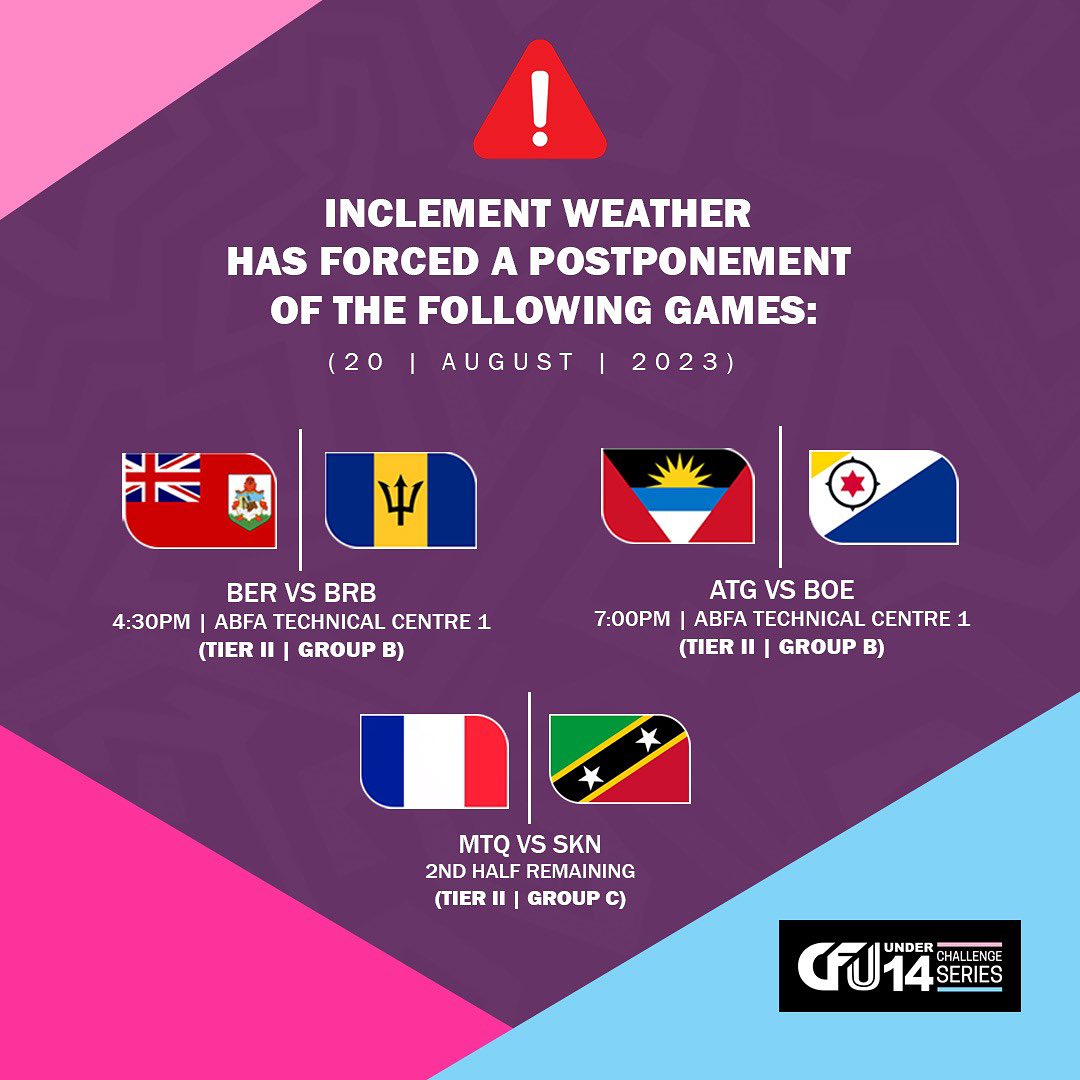 Inclement weather has forced 2023 CFU Girls' U14 Challenge Series officials to postpone Bermuda's third match against Barbados.
Bermuda are in second ace in the group having played two matches, with a win and a defeat, Barbados are the Group Leaders with four points.
The match has been rescheduled for Monday August 21st.
With no coverage from the printing press, maybe because no one has written it for them, Bermuda young ladies once again are ignored.