Wednesday, July 12, 2023
Day Four Bermuda Island Games Round-Up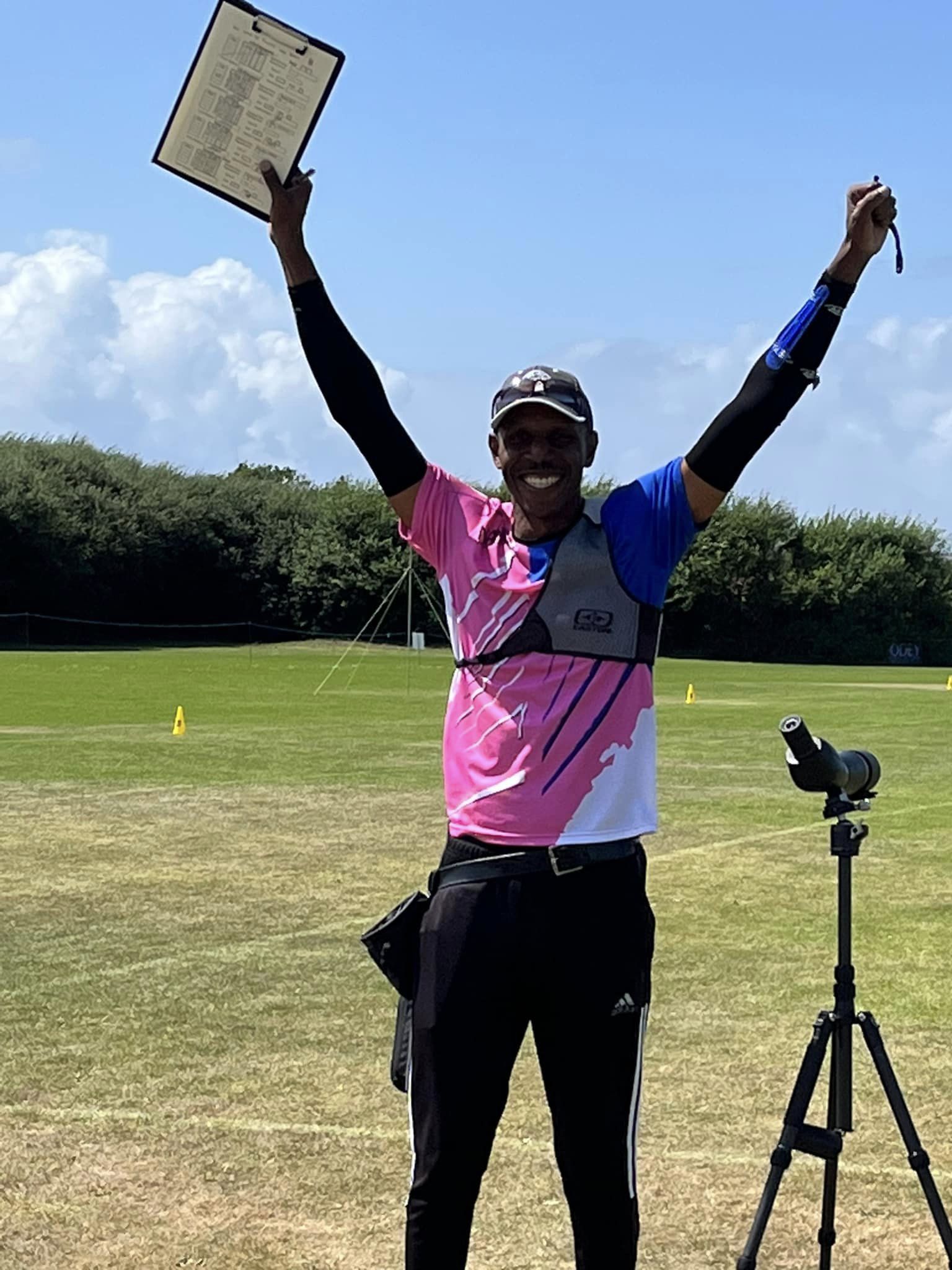 Bermuda picked up one more medal as the Guernsey 2023 NatWest International Island Games continued.
Archery
Bernard Wade III competed in the Men's Recurve Head-to-Head Knockout Semi-Final, he would fall to William Chater from the Falkland Islands 6 Ė 0, in the match for the Bronze Medal, Wade III edged Jason Le Page from Guernsey 6 Ė 5.
Indoor Bowls
David Leach would pick up wins two and three as the Open Singles Group Stage came to an end, Leach defeated Ann Cross from Jersey 21-12 in his first match of the day, Leach would then defeat Daphne Arthur-Almond from the Falkland Islands 21 Ė 18.
Golf

After the Second Round, the Bermuda Men are in 5th place competing in the Men's Team Event, while the Bermuda Women are 2nd in the Ladies' Team Event.

Sailing

On the water in the ILCA 6 Fleet, Nicole Stovell is in 3rd place with 28 Net Points, after the two races sailed on the day taking the series to 8 races, Ahzai Smith currently is holding down the 9th place spot with 59 Net Points.

The Menís Individual Leaderboard sees Oliver Betschart and Adam Perry both T18th at 154, Jarryd Dillas, and Jevon Roberts are both T20th at 155.

Ebonie Cox leads the Ladies' Individual field at 152, Tracey Burgess I s15th at 164, Kimberly Botelho is 17th at 165, and Ann Symonds is 37th at 195.

Shooting

James Davis and J. Andrew Pereira finished 9th competing in the Menís Mark English Sporting Team event with 81 points.

Tennis

Shelby Madeiros advanced to the Semi-Finals after she defeated Ffion Fletcher from the Cayman Island in straight sets 6-3, 7-5 in Women's Singles Quarter-Finals action.

James Finnigan took to the court for the Men's Singles Quarter-Finals and went down in straight sets 6-1, 6-1 to Stuart Parker from Jersey.

In Men's Doubles action, David Thomas, and Christopher Weeks went down in straight sets 6-4, 6-4 to Stuart Parker and Scott Weaver from Jersey. Finnigan and Gavin Manders defeated Felix, and Filip Devallius from Gotland in straight sets 6-3, 7-5.

Scott Redmond defeated Martyn Bailey in their Menís Plate Round of 16 match in straight sets 6-3, 6-1.