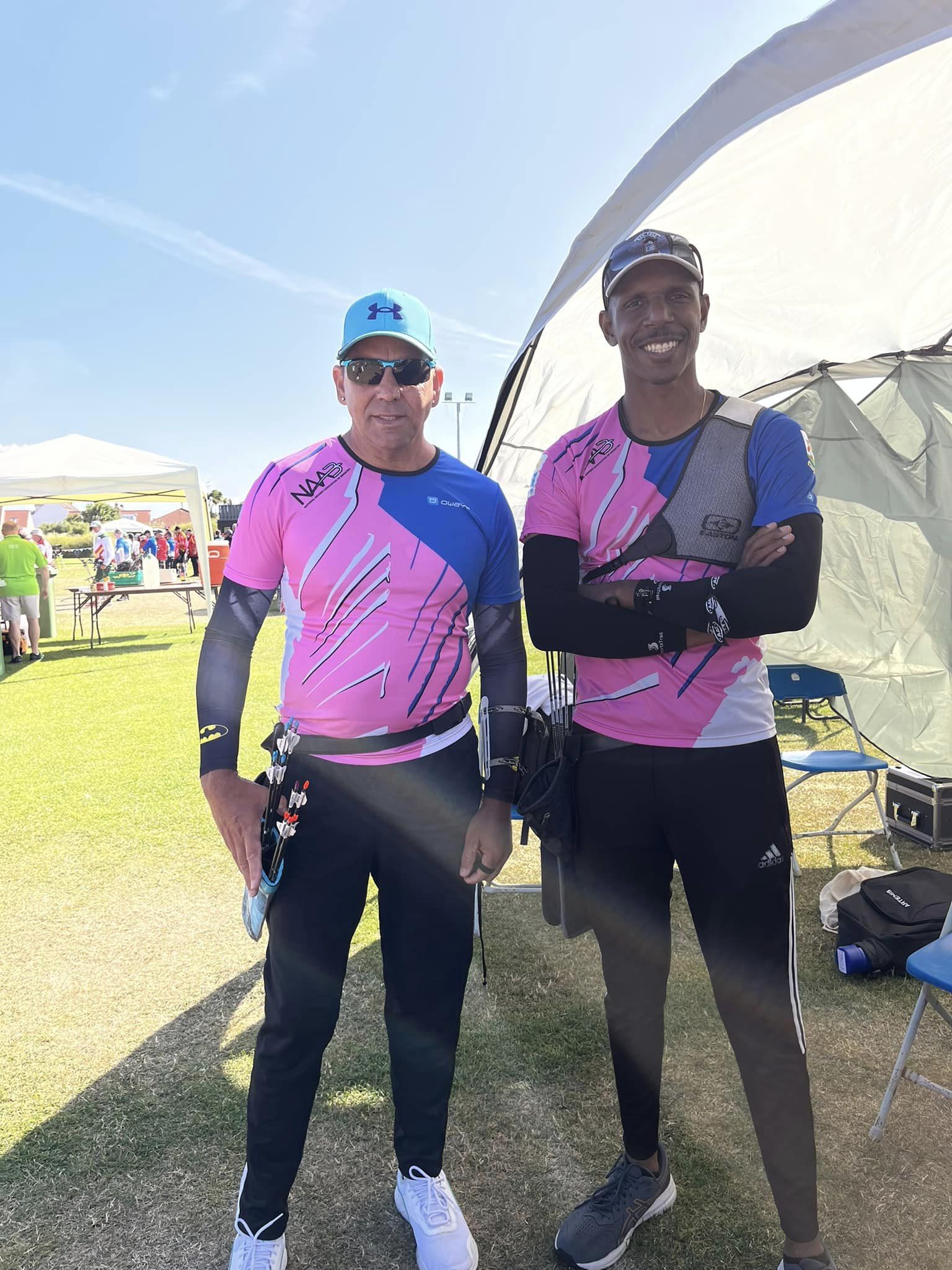 Bermuda athletes were back in action as the Guernsey 2023 NatWest International Island Games continued.
Indoor Bowls
In Open Singles Group A Division action, David Leach defeated William Nelson from the Western Isle 21 – 10, Leach would then defeat Paul Richardson from Alderney 21 – 6. Leach then defeated Paul Richardson from Alderney 21 – 6.
Golf
The Bermuda Ladies' Team of Kimberly Botelho, Tracy Burgess, Ebonie Cox, and Ann Symonds are in third in the Ladies' Team Event with a score of 239.
Cox is in 2nd place on the leaderboard after her round of 73, Botelho is 16th after her round of 82, Burgess came off the course T20th after a round of 84, and Symonds is 37th after her round of 100.
As a team that had a first-round score of 224, Bermuda's Men's team of Oliver Betschart, Jarryd Dillas, Adam Perry, and Jevon Roberts is in 6th place.
Roberts is T12th after a round of 74, Betschart is T20th one stroke back alongside Perry, and Dillas had a round of 83 and is T48th.
Badminton
In Women's Doubles action, Satya Darrell and Emma Moran-Lee went down to Gemma Foulis, and Shannon Leslie from Orkney 21-6, 21-11. Dezirae Darrell and Jin Sun went down 21-6, 21-8 to Vicky Chater, and Cheryl March from the Falkland Islands.
Sailing
A total of 6 races have been sailed in the ILCA 6 Division with Nicole Stovell in 4th place with 18 Net Point, Stovell finished 7th in the first race of the day and the 5th of the series, and then she finished 4th.
Ahzai Smith is in 9th with 40 Net Points, after finishes of 10th and 6th on the day.
Football

Women
The Bermuda Women's National Team defeated Aland 2 – 0, Trinae Edwards gave Bermuda the lead in the 27th minute, and they would take that lead to the break, Ashley Tutas doubled the lead in the 75th minute to earn the win.
Under 23 Men
Bermuda's Under 23 Men's team edged Greenland 3 – 2, Jai Bean gave Bermuda the lead in the 6th minute, with Bermuda holding that lead at the break. Enrique Russell doubled the Bermuda lead in the 62nd minute, Nemo Thomsen would pull a goal back for Greenland in the 72nd minute, and then seven minutes later Greenland was level when Thomsen scored his second of the game, Blaiz Hall would score the Bermuda winner in the 81st minute.
Tennis
In Mixed Doubles Round of 16 action, David Thomas, and Victoria Stephens went down 3-6, 7-5, 10-6 to Marc Chinn, and Karen Faragher from the Isle of Man, while Gavin Manders, and Shelby Madeiros went down 7-5, 4-6, 10-5 to Sean Drewry, and Anna Kirk from the Isle of Man.
In Men's Singles Round of 16 action James Finnigan defeated Marcus Thomas from Guernsey in straight sets 6-1, 6-1, Scott Redmond went down in straight sets 6-1, 6-4 to Callum Theaker from the Cayman Islands.
In the Women's Round of 16 Singles Division Madeiros defeated Ewa Bielanowicz from Gibraltar in straight sets 6-3, 6-3.
In Men's Doubles action, David Thomas, and Christopher Weeks defeated Chris Freeman, and Pieter Robinson from Guernsey in straight sets 6-3, 7-5. James Finnigan, and Gavin Manders defeated Andrzej Bielanowicz, and Itay Uman from Gibraltar in straight sets 6-0, 6-0.
Archery
Bernard Wade III is in 2nd place competing in the Men's 720 Recurve event, while Robert O'Connor is in 28th place.
Wade III has 577 points, while O'Connor has 394 points.